Found below are a few news items that caught my attention this past week. I am hopeful that the titles and short commentary will encourage our readers to click on the embedded links to read more on subjects that may be of interest to them.
Drop me an email at info@sftt.org if you believe that there are other subjects that are newsworthy.
US Military Seeks Additional Troops for Iraq
The U.S. military is requesting authority to send up to 500 new troops to Iraq ahead of a much-anticipated campaign to take back Mosul from Islamic State, according to U.S. officials, adding to an expanding American presence in the country. The new deployment, if approved by the White House, would assist Iraqi and coalition forces in preparing for the battle to capture the northern city, the extremist group's last major stronghold in Iraq. That fight is expected to begin as early as mid-October, U.S. officials have said. Read more . . .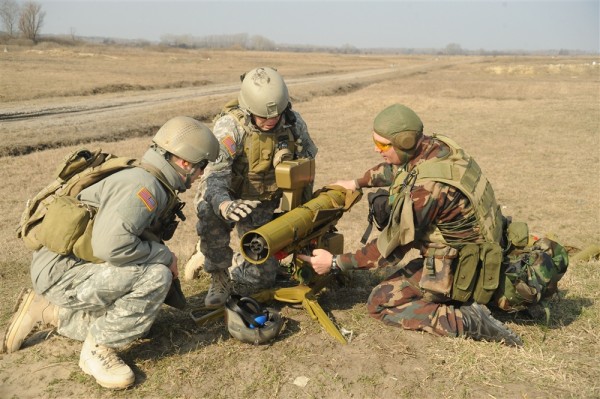 E.U. Revives Idea of Joint Military Command Following Brexit
In late April 2003, just after the rapid fall of Baghdad, four of the founding countries of what is now the European Union met to announce the formation of a European operational military command headquarters just down the road from NATO.  France and Germany, which had fiercely opposed the war against Saddam Hussein, led by the United States and Britain, joined with Belgium and Luxembourg in what the American State Department sniffily dismissed as "the chocolate summit."  Read more . . .
Cybersecurity Threatens US Military Supremacy
Alarmingly, the use of cyber attacks in this dispute suggests we might already be in the midst of a new Cold War playing out in cyberspace — where America's advantage is not as clear as it is with conventional armies and navies. The Spratly Islands are of economic and strategic importance. All of the countries in the region — including China, Vietnam and the Philippines — have made competing territorial claims to the region. In recent years, China has become increasingly aggressive in its claim, rapidly building artificial islands while also conducting military operations in the area.   Read more . . .
Race Driver's former Girlfriend Accused of Stealing from Military Charity
The former girlfriend of NASCAR driver Kurt Busch was charged Tuesday with stealing from a military charity she led. Court documents don't say how much prosecutors believe Patricia Driscoll took from the District of Columbia-based Armed Forces Foundation, whose mission is to support service members, veterans and their families. But a 2014 tax form for the nonprofit says that the "foundation has become aware of suspected misappropriations" by Driscoll totaling more than $599,000 for the years 2006 to 2014. It says she misused money for meals, travel, parking tickets, makeup and personal gifts.  Read more . . .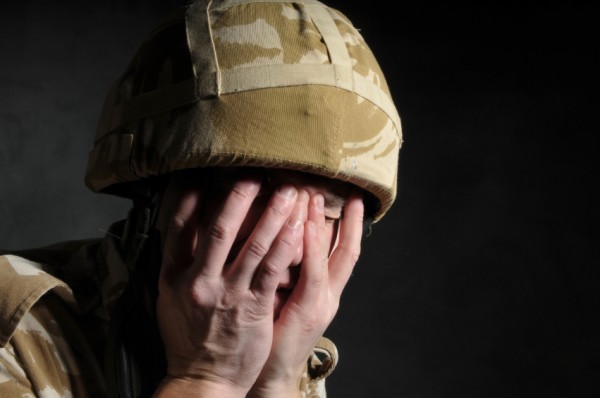 Union and VA Bosses Rally to Stymie VA Reform
In an expletive-laden rant delivered earlier this year, a belligerent American Federation of Government Employees President J. David Cox threatened Department of Veterans Affairs Secretary Bob McDonald with physical violence. The exchange perfectly encapsulates the corrosive influence government union bosses are having on efforts to reform a broken VA. It's a never-ending cycle in which pliant politicians and federal agency leaders bow to the boss's' demands to preserve the dysfunctional status quo of our federal personnel system, which almost guarantees employment for government bureaucrats no matter how egregious their behavior.  Read more . . .
Nation-building "on the rocks" for U.S. Military?
Most American military personnel are deeply skeptical of the United States' nation-building missions overseas and would prefer to see leaders in Washington focus the country's resources on less ambiguous missions like killing terrorists and protecting the homeland, according to a new first-of-its-kind survey.  Read more . . .
Neuroimaging to Evaluate PTSD?
The bioengineers leveraged a cutting-edge imaging technique called functional near-infrared spectroscopy (fNIRS) to visualize the blood flow in the neuronal networks of subjects. These results were then fiddled with to obtain a measure of brain activity with respect to position.  Read more . . .
Billionaire Hedge Fund Owner Pledges $325 million to Support PTSD Research
Cohen said he plans to invest $325 million during a five year period in his two new initiatives to help veterans and prevent them from committing suicide, a recent phenomenon among vets that has alarmed policymakers. Last year, the billionaire investor founded the Cohen Veterans Network, a chain of free mental health care clinics for vets, as well as Cohen Veterans Bioscience, a research institute dedicated to PTSD and traumatic brain injury diagnosis and treatment.  Read more . . .
Feel you should do more to help our brave men and women who wear the uniform or our Veterans? Consider becoming a member of Stand For The Troops
Share