Found below are a few news items that caught my attention this past week. I am hopeful that the titles and short commentary will encourage our readers to click on the embedded links to read more on subjects that may be of interest to them.
Drop me an email at info@sftt.org if you believe that there are other subjects that are newsworthy.
Military Pay Raise of 2.1% for 2017?
Troops would receive a 2.1 percent pay raise in 2017 under a plan released by House lawmakers this week.  The draft legislation from the House Armed Services Committee's Personnel Subcommittee was among the first to be released as part of the process to amend, or mark-up, the 2017 National Defense Authorization Act, which sets policy goals and spending targets for the year beginning Oct. 1.  Read more . . .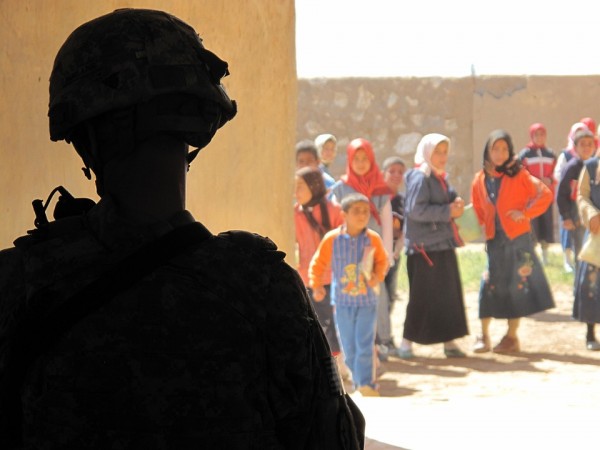 More U.S. Troops to Iraq?
President Barack Obama's decision to send still more American troops to Iraq, and to put military advisers closer to the front lines against the Islamic State, fits a pattern of ever-deepening involvement in a country whose war Obama exited with supposed finality in December 2011.  Read more . . .
President Obama's Push to Hire Veterans Creates Confusion
One in three people hired into the federal government is now a veteran, but the Obama administration's aggressive push to reward those who served is causing confusion and resentment among job applicants and hiring staff.  Read more . . .
VA Studies on Service Dogs
Since 2002, the U.S. Department of Veterans Affairs has paid veterinary bills to veterans with guide or service dogs for physical disabilities. Now, the agency is in the midst of a $12 million study to gauge the efficacy and costs of using dogs to help those who suffer from post-traumatic stress.  Read more . . .
Bergdahl, Franks:  A Tale of 2 "Deserters" 
Three months before Pfc. Bowe Bergdahl walked off his base in Afghanistan, 2nd Lt. Lawrence Franks walked away from his in upstate New York. Two months before Bergdahl was returned to U.S. custody in Landstuhl, Germany, on May 31, 2014, Franks turned himself in at the Army garrison in Wiesbaden, Germany. Both men had been gone for five years. But while Bergdahl, 30, awaits court-martial on desertion and misconduct charges, Franks, 29, awaits release from the prison at Fort Leavenworth, Kan.  Read more . . .
Study Shows Military Falls Short in Treating PTSD
The U.S. military is struggling to provide adequate therapy sessions for thousands of active-duty troops suffering from post-traumatic stress disorder and depression, a massive study released Thursday concludes.  The RAND Corp. study of 40,000 cases, the largest ever, found that only a third of troops with PTSD and less than a quarter who are clinically depressed receive the minimum number of therapy sessions after being diagnosed.  Read more . . .
Ways your Civilian Buddies Differ from Your Battle Friends
It's probably fair to say that anyone reading this has a fair share of both civilian and military acquaintances. Friends even, if you don't happen to be overly unlikable or unhygienic. And, while veterans and civilians are equally swell types of chums to have, there are more than a few differences between them. The way you interact, relate, and occasionally frolic with your battle buddies will not always be the same as with your friends who never bore the responsibilities and bad haircuts of military service.  
Read more
. . .
Share