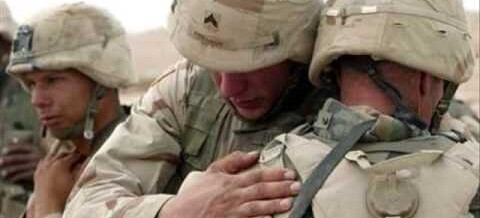 In an era of medical breakthroughs and diverse treatment options, it is most disappointing that the Department of Veterans Affairs ("the VA") has so few treatment options for Veterans suffering from PTSD and TBI.
More to the point, the VA has gone out its way to suggest that non-VA approved alternative treatment therapies are little more than snake oil.  Instead, compromised doctors like David Cifu vigorously defend the status quo at the VA which has shown to be remarkably out-of-touch with the complications in treating brain injury.  Some, in fact, claim that the VA relied heavily on a lethal opioids to treat the symptoms of PTSD/TBI rather than the underlying causes.
Found below is a brief summary description of non-invasive treatments for brain-injury currently under review by SFTT.  Some therapies have ample clinical trial evidence of success, but others still rely on anecdotal evidence.  Based on SFTT's experience, we believe that a combination of these therapies works best for the vast majority of Veterans suffering from brain injury.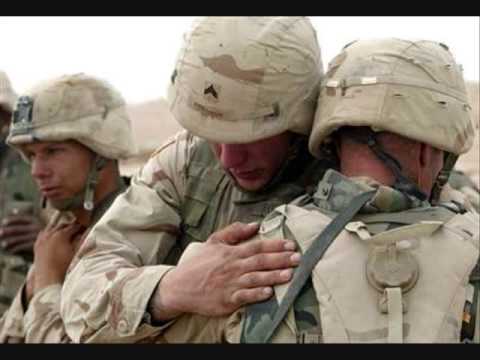 Overview
Veterans with PTSD and TBI are limited to the number of therapy programs currently provided by the Department of Veterans ("the VA").  In some cases, the VA claims that alternative therapy programs are not "evidence-based," while other "therapies" are currently being studied by the VA.
Found below is a list of some of the more popular "alternative" therapies for treating PTSD and TBI.  Several are supported by strong clinical evidence, while others currently lack rigorous scientific backing.  Each program has a brief description with a hyperlink to more detailed information, scientific backing and anecdotal evidence.
Hyperbaric Oxygen Therapy or HBOT
Hyperbaric oxygen therapy (HBOT) is a medical treatment which enhances the body's natural healing process by inhalation of 100% oxygen in a total body chamber, where atmospheric pressure is increased and controlled.  According to Harch Hyperbarics, "oxygen is transported throughout the body only by red blood cells.
Transcranial Magnetic Stimulation
Transcranial magnetic stimulation is a method in which a changing magnetic field is used to cause electric current to flow in a small region of the brain via electromagnetic induction. iTMS employs a safe, painless, and non-invasive brain stimulation technology to generate a series of magnetic pulses that influence electrical activity in targeted areas of the individual's brain.  
High Performance Neurofeedback
High Performance Neurofeedback or EEG Neurofeedback is a noninvasive procedure that involves monitoring and analyzing EEG signals read through surface sensors on the scalp, and uses the EEG itself to guide the feedback.  
Low Level Light Therapy
LLLT (aka as PBM or Photobio Modulation) uses "red or near-infrared light to stimulate, heal, regenerate, and protect tissue that has either been injured, is degenerating, or else is at risk of dying."
Cranial Electrical Stimulation
CES uses waveforms to gently stimulate the brain to produce serotonin and other neurochemicals responsible for healthy mood and sleep. Proven safe and effective in multiple published studies, the device is cleared by the FDA to treat depression, anxiety and insomnia.
Equine Therapy
According to CRC Health, "Equine Therapy (also referred to as Horse Therapy, Equine-Assisted Therapy, and Equine-Assisted Psychotherapy is a form of experiential therapy that involves interactions between patients and horses.
Transcendental Meditation Technique
According to Wikipedia, the Transcendental Meditation technique is a specific form of silent mantra meditation developed by Maharishi Mahesh Yogi. It is often referred to as Transcendental Meditation, or simply TM. The meditation practice involves the use of a mantra and is practiced for 15–20 minutes twice per day while sitting with one's eyes closed.
Service Dogs
A companion service dog program appears to provide comfort and support to Veterans with the symptoms of PTSD, including depression, nightmares and social anxiety. Service dogs are trained to anticipate anxiety attacks and nightmares.
Biofeedback
Biofeedback is the process of gaining greater awareness of many physiological functions primarily using instruments that provide information on the activity of those same systems, with a goal of being able to manipulate them at will. Some of the processes that can be controlled include brainwaves, muscle tone, skin conductance, heart rate and pain perception.
Complementary Alternative Medicine
The Mayo Clinic defines "complementary and alternative medicine ("CAM") as a popular term for health and wellness therapies that have typically not been part of conventional Western medicine. Complementary means treatments that are used along with conventional medicine. Alternative means treatments used in place of conventional medicine.
Emerging Drug Therapy
There is much "buzz" in social media channels and even authoritative medical websites on important new breakthroughs on "drugs" to help Veterans with with PTSD and TBI.   Given the wide disparity in treating brain injury, it seems unlikely that marijuana, MDMA or others in clinical trial will provide a long term solution.
SFTT Overview
Most of the "alternative" therapies listed above are noninvasive.  After years of supplying addictive and dangerous prescription to Veterans with brain injuries, SFTT strongly believes that there are more reliable and safer treatment alternatives of Veterans.  
Share