Dr. David Shulkin continues to impress by tackling some rather entrenched "special interest" groups within the Department of Veterans Affairs ("the VA"):
– Personnel;
– Infrastructure
Earlier this week, VA Secretary Shulkin informed a Congress that he was considering closing some 1,100 underutilized VA facilities.  The Associated Press reports that:
Shulkin said the VA had identified more than 430 vacant buildings and 735 that he described as underutilized, costing the federal government $25 million a year. He said the VA would work with Congress in prioritizing buildings for closure and was considering whether to follow a process the Pentagon had used in recent decades to decide which of its underused military bases to shutter, known as Base Realignment and Closure, or BRAC.

"Whether BRAC is a model that we should take a look, we're beginning that discussion with members of Congress," Shulkin told a House appropriations subcommittee. "We want to stop supporting our use of maintenance of buildings we don't need, and we want to reinvest that in buildings we know have capital needs."
Last week, President Trump signed an Executive Order protecting VA whistleblowers from retaliation in a quest by the VA to shed incompetent employees.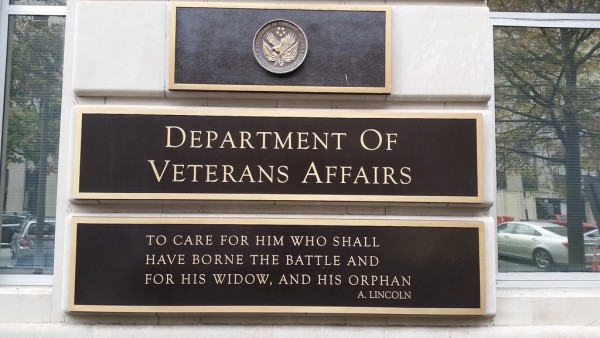 While these measures may seem rather insignificant given the overall size and reach of the VA, they could mark an important change in the direction of the VA to help respond to the needs of Veterans.
The VA has evolved into a mammoth organization intent on serving the needs of all Veterans and their families.  Roughly 60% of the VA's $180 billion budget (2017 budget) is allocated to mandatory benefits programs.
The VA's discretionary budget of $78.7 billion is allocated to a variety of Veteran services,  but by far, is the the $65 billion allocated to medical care facilities.   Despite regular reports of shortcomings at VA facilities, the Rand Corporation recently (2016) reported that "the Veterans Affairs health care system generally performs better than or similar to other health care systems on providing safe and effective care to patients."
While it appears that many Veterans – quite possibly the vast majority – receive quality health services from the VA, many Veterans complain about the timeliness and quality of service provided to them.
Like other healthcare providers in the private sector, the VA has determined what health events are covered, the type of coverage provided and where the health services are administered.
One program that has come under particular attack is the Choice Program, which gives Veterans access to medical services in the private sector if the VA can't dispense services within 30 days or a VA facility is not located within 40 miles of the Veteran.
At his confirmation hearings, now VA Secretary David Shulkin, requested that Congress expand the coverage of the Choice program and eliminate many of its administrative constraints.  Needless to say, changes in the Choice program would certainly provide a greater number of Veterans with access to private sector care.
In cases of emergency, even minor improvements to the Choice program could be of major benefits to Veterans.
Nevertheless, these changes do not provide Veterans with access to alternative therapy programs not currently approved by the VA.  As SFTT has reported on numerous occasions, PTSD is currently treated with demonstrably ineffective "approved" treatment procedures while far better and less-intrusive programs like hyperbaric oxygen therapy (HBOT) are widely used with success throughout the world.
In effect, there are a number of activities within the VA that can best be performed by third-party services.  In fact, integrating these services with community resources may prove to be more of a long term benefit to the Veteran and his or her family.
Stand for the Troops remains hopeful that Secretary Shulkin and the dedicated employees of the VA will find the right balance in helping Veterans recover their lives.
Share