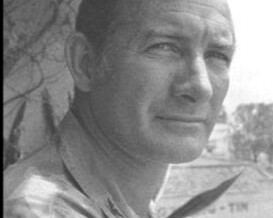 On the 15th anniversary of Colonel David 'Hack' Hackworth's passing we share with you a few articles about the co-founder of STAND FOR THE TROOPS (SFTT).
Hack had that 'thing' that legends are made of.  He served his country in an unmatched style for which he was both loved and hated for.  Hack led by example and always from the front, he had tremendous respect for the grunts – those who shared the front line with him – but most of all he was a leader who went above and beyond for his men.
Rest Eternally and Keep Five Yards 
---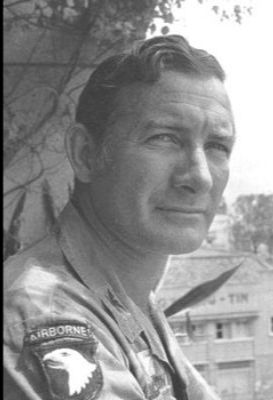 Prior to 9/11 and the wars in Iraq and Afghanistan, you had to look back a bit to find role-models of green-army combat leadership. Really this meant the Falklands and Vietnam. And if you dig into leadership in the Vietnam War, it won't be long until you come across Colonel David Hackworth.
Hack, as he was known, earned over 90 military awards, including two DSCs, ten Silver Stars, eight Bronze Stars, eight purple hearts and thirty-four Air Medals. He was also put in for the Medal of Honor three times. That's a lot, even by American standards. General Creighton Abrams, the overall commander in Vietnam, called him "the best battalion commander I ever saw". To fully understand the gravity of that accolade, remember what General Patton in turn had said of Abrams: "I'm supposed to be the best tank commander in the Army, but I have one peer — Abe Abrams. He's the world champion." Multiply those two comments together and you get a sense of what an incredible combat leader Hack was. (Read Full Article)
---
Can He Come Home Again?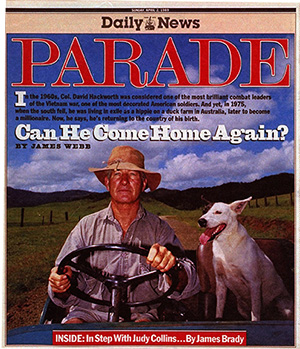 April 2, 1989 ~ by James Webb, Parade Magazine
David Hackworth's love for the Army was greater than anything else in his life. Until it disappointed him.
Schofield Barracks, Hawaii, is an historic post, made famous in the novel From Here to Eternity. One almost searches for the rowdy, khaki-clad soldiers of yesteryear as he passes the quiet streets and stately old parade ground. But those men are gone now, replaced by young soldiers in baggy camouflage fatigues.
A warrior from an earlier time watches these young inheritors. He wears a powder-blue shirt and tan slacks. Both arms are scarred from combat wounds and surgically removed tattoos. His hair is gray and his eyes, the color of his shirt, are merry and discerning. David Hackworth is back inside an Army post for the first time in 18 years.  (Read Article)
---
Guts, Glory and No Regrets: After Decades of Battling the Enemy and the Brass, Outspoken Col. David Hackworth Is Making Peace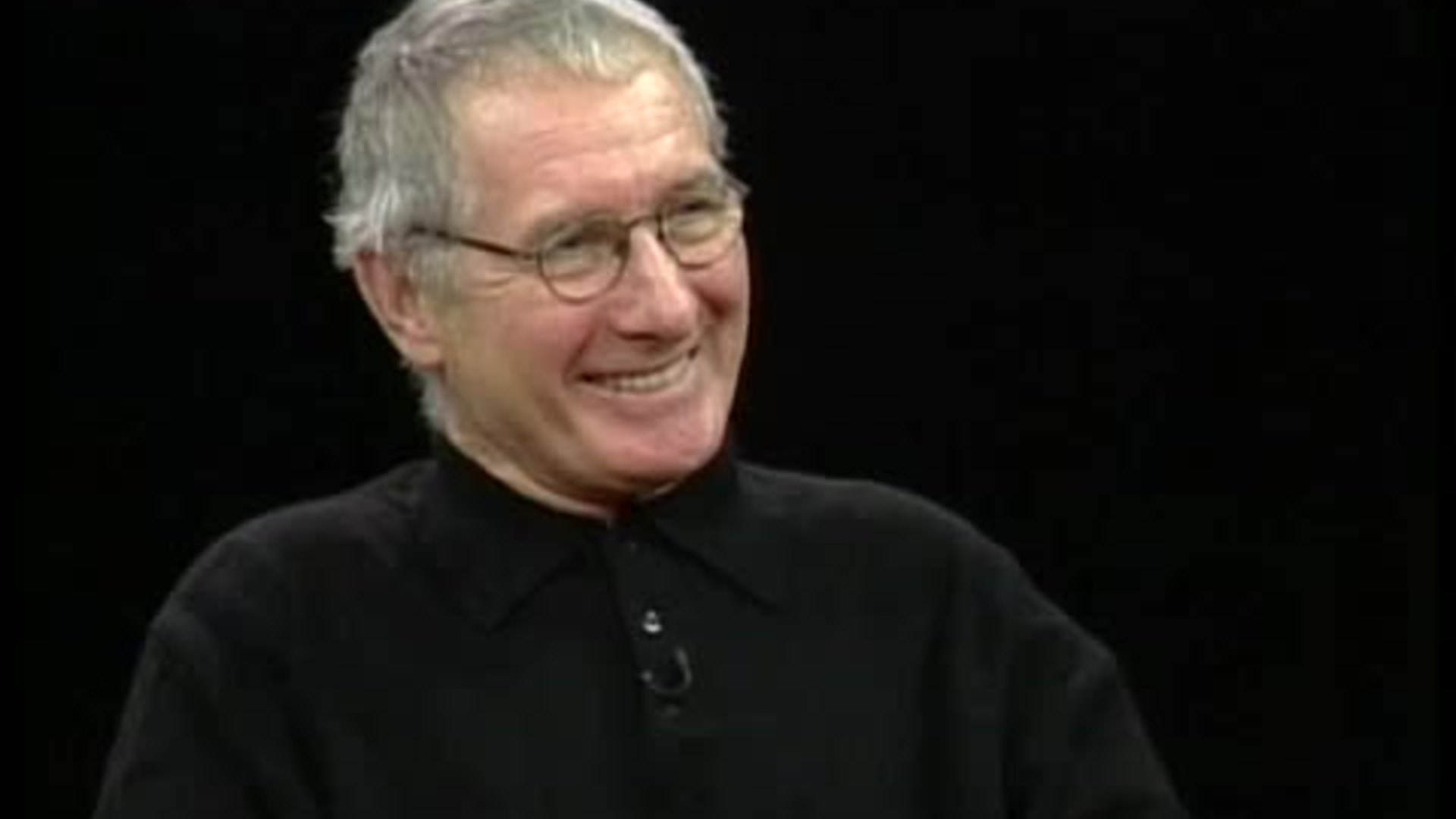 By JOSH GETLIN, MAY 10, 1989 12 AM, TIMES STAFF WRITER WASHINGTON —
He is the U.S. Army's most decorated living soldier and one of the more outrageous figures to emerge from the Vietnam War. Col. David H. Hackworth (U.S. Army-ret.) gave 25 years of his life to the military, and when visitors ask why, he lets them have it right between the eyes.
"I did it for sex and adventure," he says. "That's what got me, to be dead-truthful. I was into sex and adventure. And I thought, well, you know, along the way, if you can serve your country, great." Hackworth roars with laughter and rolls up his shirt-sleeve to reveal a grisly shrapnel wound from the Korean War. Without much prodding, he tells the story of the massage parlor and bordello he set up for his men in Vietnam. From there, it's a quick flashback to his military baptism after World War II as a 15-year-old soldier. (Read Article)
---
Hardcore: Leadership Lessons from Col. David Hackworth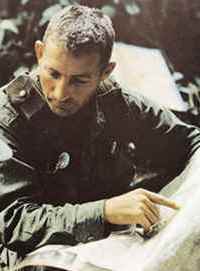 Published on November 10, 2018August 11, 2019  in Leadership  by The Road of Trials
Though his legacy remains controversial, few would question his abilities as a leader of men.
Colonel David Hackworth limped through the hospital doors, a soldier under each arm bearing his weight.
Hours earlier, the enemy had pinned his troops down. Bullets came tearing from four machine guns. A sniper perched somewhere in the distance fired in their direction. RPGs cascaded in rapid succession all around them. The Americans didn't fire back out of fear they might hit each other in the chaos of battle. (Read Article)
---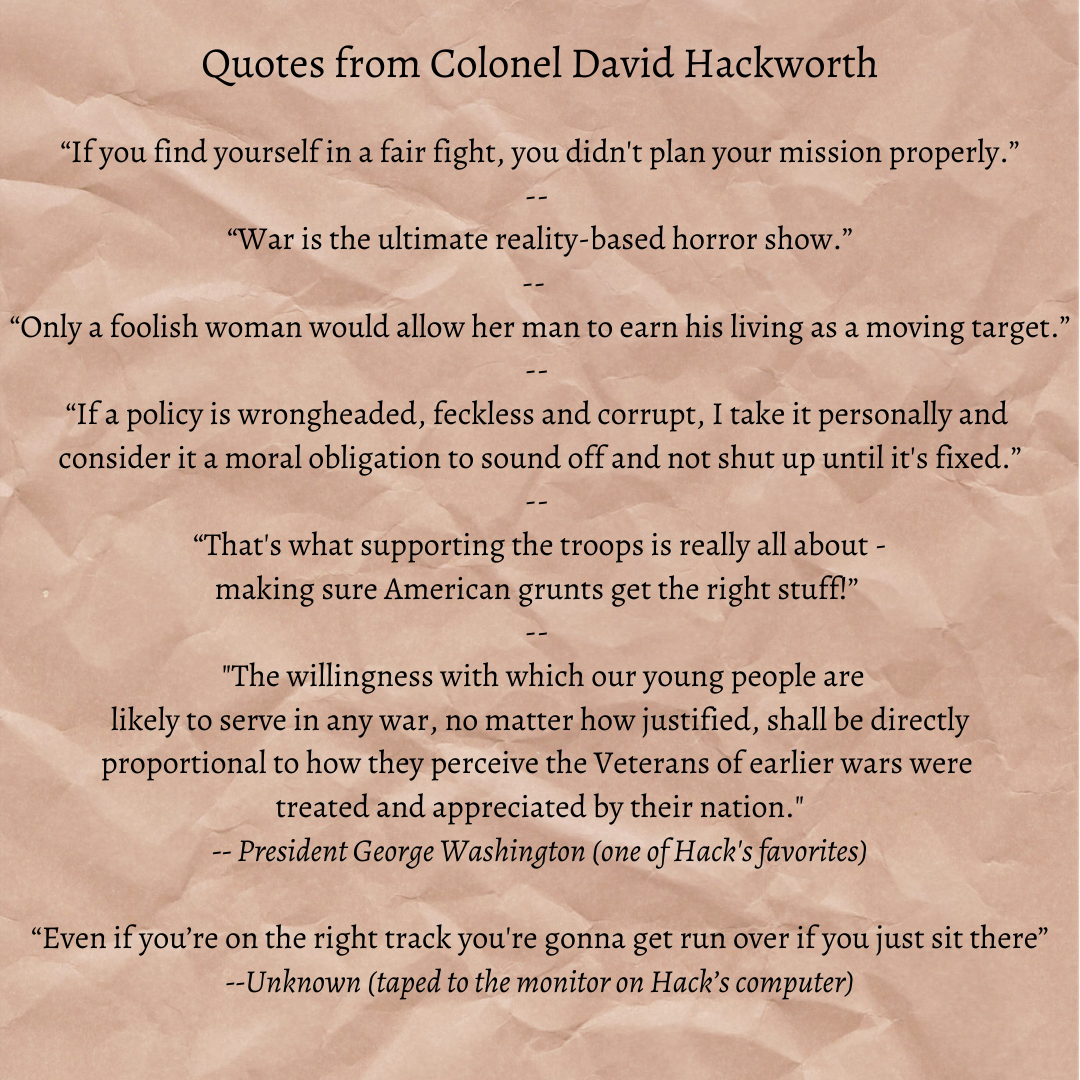 Share