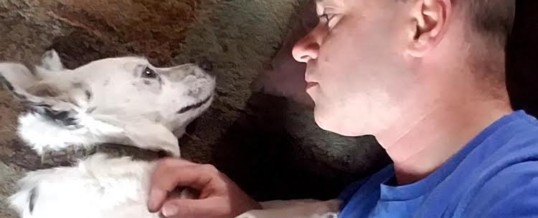 I enlisted in the U.S. Army Reserves in 1998 and have deployed twice as a Combat Medic to Iraq.  For my first deployment, I worked in the EMT (Emergency Room) of a Combat Support Hospital during the busiest phase of the Iraq War and regularly received mortar fire during my second.  As one can imagine, I saw and experienced many things that no one should ever have to.  All of this led to pronounced anxiety and PTSD that has affected me in many different ways.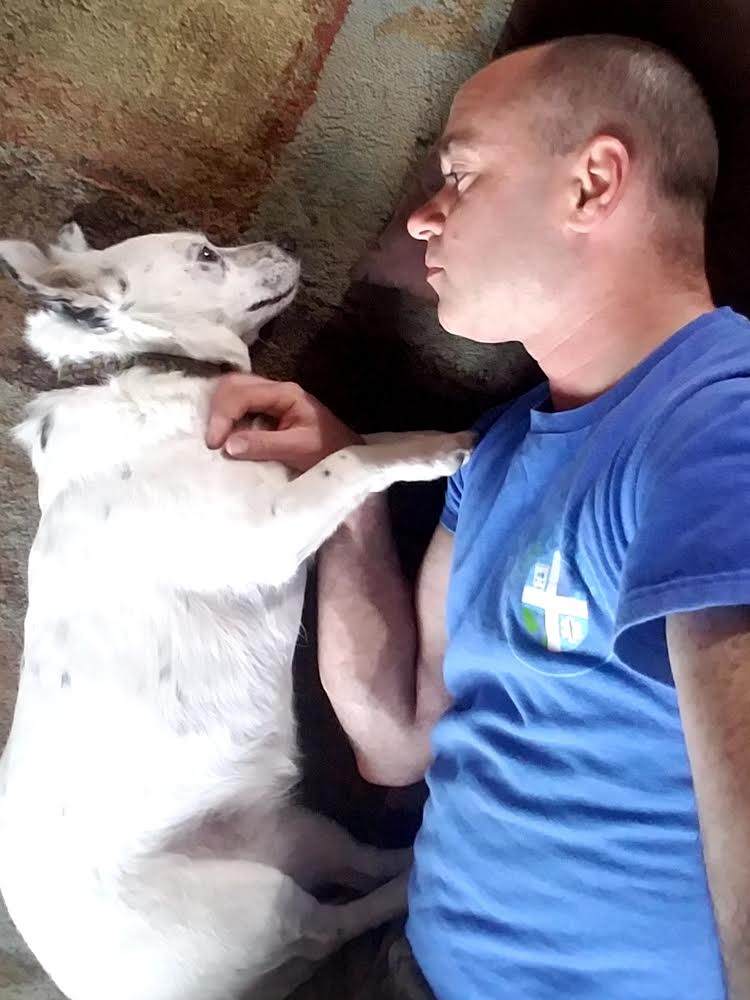 A few years after my second deployment, I heard about Pets for Vets and contacted them about a companion animal.  Shortly after, I was matched with an amazing dog, Tinkerbell.  She is named after Tinkerbell from Peter Pan who is known for always fixing things which is how she got her name.  She has done an amazing job at "fixing" so many different aspects of my life.
There have been many days where she put a smile on my face just from how excited she was to see me at the end of a long work day.  I have always been a person that needs to be constantly busy and there have many times where she has looked so cute watching me that I had to stop what I was doing to spend time with her or where I said "I should sit with her on the couch and eat dinner instead of at my computer".  She also helps to show me the importance of stopping to smell the roses because during her beloved walks, she frequently stops to smell something.  This helps me to relax and enjoy life instead of feeling the need to constantly be busy.
I have spent a lot of time cuddling with her during and after having an intense emotional event.  This brings me a lot of peace and a strong sense of companionship because she is there to comfort me without my needing to explain what happened.  She is just happy to be with her Daddy.
She has also done an incredible job of bringing me closer to other people in my life since I can't always be the one to watch her.  I communicate more frequently with my family now which started because I was checking in on her.  I also visit my second family on a weekly basis for dinner now since they watch her once a week and I cook dinner for them since they watched her all day.
I would definitely say that contacting Pets for Vets and taking Tink into my life has been one of the best decisions that I've ever made.  I will be forever grateful to Pets for Vets and Tink for making such a difference in my life.
Share