With broad bipartisan support, the Senate passed a compromise legislative bill aimed at curbing prescription drug abuse.
While this comes as relief to many, one must simply scratch their head and wonder why it has taken so long to curb prescription drug abuse.  This horrible addiction problem didn't emerge yesterday.
Could it have anything to do with lobbyists?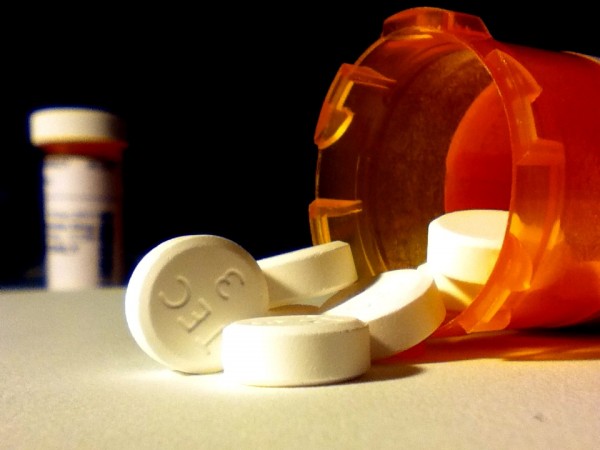 Not surprisingly, one political party blamed the other for a lack of action on a bill to curb prescription drug abuse:
White House press secretary Josh Earnest said in a statement Wednesday night that President Obama will sign the bill even though it "falls far short."

"Every day that Republicans stand in the way of action to fund opioid treatment means more missed opportunities to save lives: 78 Americans die every day from opioid overdose," Earnest said.

The spokesman said Mr. Obama "won't stop fighting to secure the resources this public health crisis demands. Congressional Republicans have not done their jobs until they provide the funding for treatment that communities need to combat this epidemic."
Taking money from pharmaceutical lobbyists continues to enjoy wide bipartisan support, so to blame one party or the other for Congressional inaction is simply outrageous hypocrisy.
You need to look no further than the Department of Veteran Affairs, (the "VA") to see the widespread abuse of using prescription drugs in treating PTSD and other ailments.   Masking pain has been Standard Operation Procedure ("SOP") at the VA for many years rather than providing curative treatments.
Will more government funding in addition to their $180 billion a year budget help the VA do the right thing?  I think not. 
Veterans have long been aware of the dangerous side-effects of the drugs commonly prescribed by the VA.  One military Drug Abuse specialist informed me that some Veterans would often sell Purdue Pharma's wildly successful OxyContin on the black market to supplement their income or – in many cases – to simply make ends meet.
Purdue Pharma:  A Description of Hell?
In a recent investigation into Purdue Pharma,  Los Angeles Times authors Harriet Ryan, Lisa Girion and Scott Glover suggest that the company's shameless promotion of "OxyContin's 12 Hour Problem" is little more than a "description of hell."
After reviewing thousands of confidential internal documents, the LA Times reporters concluded that:
√ Purdue has known about the problem for decades. Even before OxyContin went on the market, clinical trials showed many patients weren't getting 12 hours of relief. Since the drug's debut in 1996, the company has been confronted with additional evidence, including complaints from doctors, reports from its own sales reps and independent research.

√ The company has held fast to the claim of 12-hour relief, in part to protect its revenue. OxyContin's  market dominance and its high price — up to hundreds of dollars per bottle — hinge on its 12-hour duration. Without that, it offers little advantage over less expensive painkillers.

√ When many doctors began prescribing OxyContin at shorter intervals in the late 1990s, Purdue executives mobilized hundreds of sales reps to "refocus" physicians on 12-hour dosing. Anything shorter "needs to be nipped in the bud. NOW!!" one manager wrote to her staff.

√ Purdue tells doctors to prescribe stronger doses, not more frequent ones, when patients complain that OxyContin doesn't last 12 hours. That approach creates risks of its own. Research shows that the more potent the dose of an opioid such as OxyContin, the greater the possibility of overdose and death.

√ More than half of long-term OxyContin users are on doses that public health officials consider dangerously high, according to an analysis of nationwide prescription data conducted for The Times.
Needless to say, a spokesperson for Purdue Pharma vigorously disputes the allegations in the LA Times investigation, but others suggest that  . . .
. . . more Americans die from opioid overdose than from car accidents. And this (sic LA Times) article gives only a partial tally of Purdue Pharma's predatory conduct. The drugmaker targeted overly-busy, not very well trained general practitioners in communities which were likely to have high incidence of pain (think communities with a lot of jobs that involved manual labor). In other words, it's no accident that OxyContin has become a plague in rural America.
Sadly, this bipartisan Congressional bill comes far too late for many Veterans and others who have been deceived by the predatory practices of Big Pharma and their enablers in the FDA and VA.  Is it asking too much for those in a position "to know" the effects of potentially lethal drugs to take action far sooner to protect the safety of our brave warriors and our citizens?
While some Senators are urging an investigation into Purdue Pharma's predatory practices, it is unlikely that much will come of it.   Big money trumps ethics and common sense.
Share