While much of the world is focused on transformative businesses and technologies, the Department of Veteran Affairs ("VA") remains oblivious to the needs of Veterans with PTSD.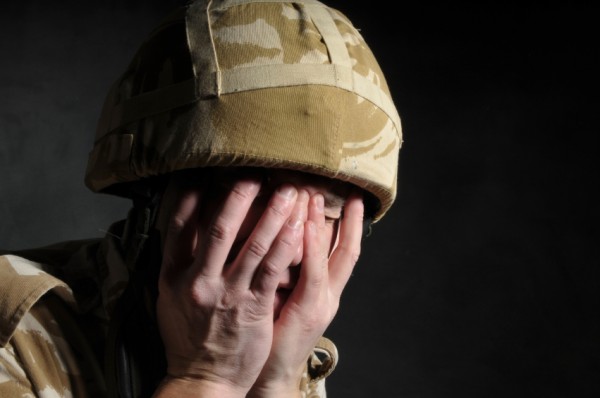 Despite a slew of reports from the Government Accountability Office ("GAO") citing the need for major reforms with the VA, it seems like it is business as usual for these entrenched bureaucrats.  Found below is just a few of these GAO reports:
The list is endless, but the bloated VA bureaucracy seems unlikely to change in the near future.
A recent study by the Congressional Budget Office ("CBO") concluded that while  VA health care "provided by VHA generally cost less than would equivalent care provided in the private sector.  But, "it has been difficult for these studies to fully explain why VHA care may be cheaper."
In fact, the CBO study states that the VA "has provided limited data to Congress and the public about its costs and operational performance.  The overarching theme of the study is clear – CBO needs more data in order to make recommendations or be able to come to any credible conclusion."
With an annual budget of $170 billion, it is unlikely that Congress, taxpayers or Veterans will ever get honest answers.   Far more disturbing is the fact that the VA doesn't actually know or really give a damn about the needs of Veterans.  A case in point is the VA policy on Service Dogs for Veterans with PTSD.
VA Policy on Service Dogs for Veterans with PTSD
There is no better way to explain the futility of "fighting City Hall" than to examine the VA's policy on Service Dogs.   While dogs certainly prove useful in combat the VA has decided that it needs a "research study" to determine their value in helping Veterans to recover from the trauma of PTSD.  Found below is the official VA position on Service Dogs Veterans with PTSD.
Research is underway to better understand if dogs can provide a disability service for persons with PTSD. VA has started a research study to determine if there are things a dog can do for a Veteran with PTSD that would qualify the animal as a Service Dog for PTSD. The study is expected to take several years to complete. The National Center for PTSD is not involved in this study, but we will provide results when they become available.

Currently, VA does not provide service dogs for physical or mental health conditions, including PTSD. VA does provide veterinary care for service dogs that are deemed medically necessary for the rehabilitation or restorative care plan of Veterans with permanent physical impairments. If research supports the use of service dogs for PTSD, VA will provide veterinary care for such dogs. Read more information on VA and service dogs.
While the VA continues to provide their lethal cocktails of painkillers supported by clinical research from Big Pharma, the VA insists on a research study to determine if pets are helpful for Veterans with PTSD.   Go figure?
Fortunately, people from all walk of life have stepped in to fill the gap left by an unresponsive and brain-dead VA.   Train a Dog – Save a Warrior programs are cropping up all over the United States to provide our Veterans with the help they need. SFTT is proud to support TADSAW.  Found below is a brief description of the TADSAW program from SFTT.
Train a Dog – Save a Warrior ("TADSAW") provides for the training of a Medical Alert Service Dog, as designated by the Americans with Disabilities Act (ADA) of 2010 guidelines, for ANY wounded warrior, Active Duty or Veteran, surviving with PTSD, MST and/or TBI, in order to restore and improve the warrior's Quality of Life with a canine "Battle Buddy", at no charge to the warrior.
At SFTT we are hopeful that the VA will soon come to its senses and embrace new treatment alternatives that appear to offer a lifeline to Veterans.   Learn more about these Rescue Coalition programs on the SFTT website.
Share