Found below are a few news items that caught my attention this past week. I am hopeful that the titles and short commentary will encourage SFTT readers to click on the embedded links to read more on subjects that may be of interest to them.
Drop me an email at info@sftt.org if you believe that there are other subjects that are newsworthy.
First U.S. Serviceman Killed in Syria Fighting ISIS
The first U.S. service member was killed on Thursday in fighting against the Islamic State in Syria, officials said. The troop died from injuries sustained in a roadside blast near Ayn Issa in the northern part of the country, according to a statement from Combined Joint Task Force — Operation Inherent Resolve. Defense Secretary Ashton Carter offered his condolences after the tragedy.  Read more . . .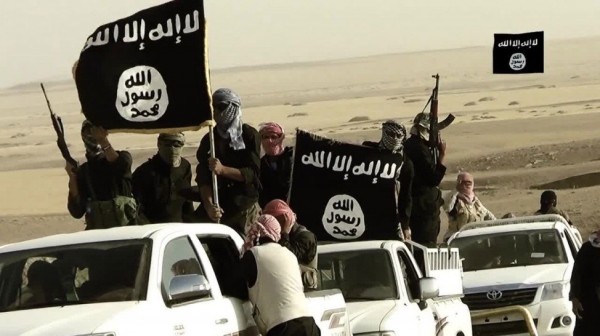 Rebuilding U.S. Military Capability
As a first order of business, we need to review and redefine our strategic objectives and what is vital to our national interest. For example, does our current involvement in Afghanistan make any sense as it relates to our vital strategic interests? Of course not. So why do we continue to expend our national treasure to sustain a corrupt tribal society? Concurrently, in order to restore our world leadership credentials we must reverse the decline of our military capabilities. There is no question that sequestration has decimated our military forces. It will take several years to rebuild the force structure to levels that are required for what we define as a "ready response" force. However, there are actions and programs that can be enacted now that will immediately raise morale and the readiness of our existing forces.  Read more . . .
U.S. Military Celebrates Thanksgiving at Iraqi Base
U.S. troops celebrated Thanksgiving at an Iraqi army base in Qayyara, some 60 km (38 miles) south of Mosul, where a U.S.-led coalition is helping Iraqi forces battle Islamic State. Dozens of soldiers lined up, rifles slung over their shoulders and heads bowed, as one member recited a Thanksgiving prayer. Around 5,000 soldiers are currently in northern Iraq, assisting and advising Iraqi forces participating in the offensive to recapture Mosul from Islamic State. "I want to tell my family now to be thankful that all these people out here and be thankful for being alive… That's all," said Joe Hamilton one of the soldiers at the base.  Read more . . .
Grant to Help Match Animals with Veterans
In honor of Rio Grande Valley veterans, The Laurie P. Andrews PAWS Center has utilized a Veterans with Disabilities Grant from a private donor which enables veterans with at least a 10 percent disability to adopt any of the pets available at the center for free. Adoption fees are typically $100 for cats, $120 for kittens, $150 for dogs and $170 for puppies. All fees, which are completely waived for veterans, includes spay or neuter operation, microchip for identification, first series of vaccinations and a month of free pet accident insurance. Joel Garza, a United States Army veteran, said he heard about the grant from a friend who knew he had just lost his dog.  Read more . . .
New PTSD Therapy Option for Veterans
Like many people with post-traumatic stress disorder, or PTSD, US Navy veteran Hakim Mathis struggled with anxiety and had trouble trusting others – until he tried Cognitive Processing Therapy, or CPT.  In CPT, the therapist helps the patient re-examine beliefs that may have changed after combat.  "Beliefs about themselves, beliefs about the world and the level of safety in the world, and concerns about the future and what it may hold," said Dr. Alan Peterson. CPT is the treatment recently used on hundreds of Fort Hood soldiers and military personnel suffering from combat-related PTSD.   Read more . . .
Equine Therapy for Veterans with PTSD
Animals have a natural ability and knack to soothe and calm those around them without effort. Many types of animals can provide comfort and healing to those in distress, and recent studies show that horses are very special in that ability. The Healing of Our Veterans Equine Service or H.O.O.V.E.S. is a program designed to help veterans with #PTSD or other concerns.   Read more . . .
Will Donald Trump Keep Campaign Promises to Veterans
Donald Trump made a lot of campaign promises, some of which he has retreated from a little more than two weeks after winning the presidential election.  In his "Vision for Veterans Healthcare," Trump lays out his commitment to ensure veterans "get the care they need wherever and whenever they need it."  His 10-point plan is an ambitious mixture of accountability, dependability and accessibility in a reformed health care system not bound by a 75-year-old, single-payer, government-controlled model.  Read more . . .
Feel you should do more to help our brave men and women who wear the uniform or our Veterans? Consider becoming a member of Stand For The Troops
Share