Found below are a few military news items that caught my attention this past week. I am hopeful that the titles and short commentary will encourage SFTT readers to click on the embedded links to read more on subjects that may be of interest to them.
If you have subjects of topical interest, please do not hesitate to reach out. Contact SFTT.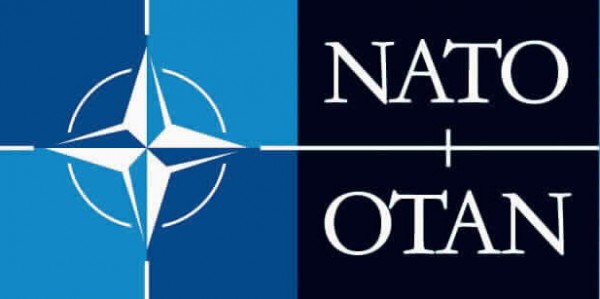 At NATO Speech President Trump Scolds Leaders
At a NATO summit in Brussels, President Trump marked the unveiling of memorials of the Berlin Wall and the Sept. 11 attacks with a speech that, among other things, told gathered NATO leaders their levels of defense funding are "not fair" to U.S. taxpayers. Trump also omitted any clear statement of support for Article 5, the NATO mutual-defense pledge — something other leaders had been hoping to hear. The Associated Press described Thursday's speech as an "unprecedented one-two punch" that "further rattled" an already anxious Europe. And at home, one Democratic leader called the remarks "condescending" and an "embarrassment," while Republican Sen. Rand Paul said he applauded Trump's stance.  Read more . . .
U.S. and Russia Military Increase Communication Over Syria
The United States and Russia have increased communication to avoid warplane accidents in the skies over Syria as Islamic State militants lose territory and the air space becomes more crowded, a top U.S. Air Force official said on Wednesday. In 2015, the Russian and U.S. militaries agreed to create a communication link and outline steps their pilots could take to avoid an inadvertent clash over Syria. Senior U.S. military officials have stressed that there was a need to enhance communications as the fight against Islamic State intensified.  Read more . . .
Elderly Veterans Face Cuts In New VA Budget
Veterans Affairs officials on Wednesday defended plans to strip tens of thousands of dollars in unemployment benefits from elderly veterans as responsible reforms to the department's growing budget, but opponents promised to fight the idea. Included in President Donald Trump's $186.5 billion VA budget for fiscal 2018 — a nearly 6 percent boost in discretionary spending from this year — are plans to dramatically cut the department's Individual Unemployability program.  Read more . . .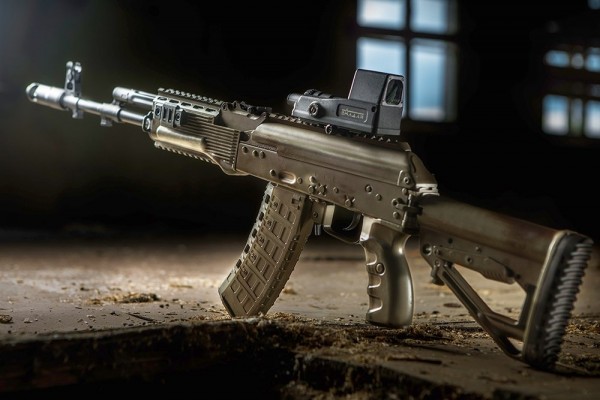 New Kalashnikov Assault Rifle Proposed by Russians
Brace yourselves: It looks like Kalashnikov Concern, the weapons manufacturer behind the iconic AK-47, will end up arming the modern Russian warfighter for future conflicts with a brand new addition to its AK family of assault rifles by the end of 2017, Army Recognition reports.  Read more . . .
VA Accountability and Reform Bills Moves Forward in Senate
Senate Majority Leader Mitch McConnell, R-Ky., said Thursday that reforming veterans' care would be a top priority for lawmakers when they return to Capitol Hill the first week of June. Lawmakers will take up legislation to increase accountability within the Department of Veterans Affairs and protect its whistleblowers."We know many challenges remain in ensuring that veterans have access to the care they need and deserve at the VA, but this legislation will further improve our ability to meet our commitment to them," McConnell said.  Read more . .
Six PTSD Resources You Should Know About
Veterans have a variety of resources to turn to when they have concerns about post-traumatic stress disorder, or PTSD. Symptoms of the disorder don't necessarily indicate PTSD and some reactions to stress and trauma are normal conditions. Mental and physical distress, difficulty sleeping, and disturbing thoughts, feelings, or dreams are among the signs. The best way to find out if you suffer from PTSD is through a medical professional, who can then advise treatment options. Doctors and online resources may identify the problem and help with the necessary treatment available.  Read more . . .
PTSD Medications May Increase Dementia Risk
Patients with post-traumatic stress disorder may be at increased risk of dementia, particularly if they are taking psychotropic medications, a new study finds.Researchers from the University of Iowa came to their conclusions by analyzing the data of more than 3 million veterans.They found that veterans with post-traumatic stress disorder (PTSD) were at much higher risk of developing dementia than those without the condition, but that the risk varied depending on the medications they were using.Study co-author Dr. Thad Abrams, of the Department of Epidemiology at Iowa, and colleagues recently reported their findings in the Journal of the American Geriatrics Society.  Read more . . .
Drop me an email at info@sftt.org if you believe that there are other subjects that are newsworthy.
Feel you should do more to help our brave men and women who wear the uniform or our Veterans? Consider donating to Stand For The Troops
Share