Found below are a few military news items that caught my attention this past week. I am hopeful that the titles and short commentary will encourage SFTT readers to click on the embedded links to read more on subjects that may be of interest to them.
If you have subjects of topical interest, please do not hesitate to reach out. Contact SFTT.
With Eye on Russia, US Military Focuses on Global Exercises
The U.S. military is moving toward more global exercises to better prepare for a more assertive Russia and other worldwide threats, a senior officer said in an interview with Reuters. Air Force Brigadier General John Healy, who directs exercises for U.S. forces in Europe, said officials realized they needed to better prepare for increasingly complex threats across all domains of war – land, sea, air, space and cyber. Some smaller-scale war games with a global focus had already occurred, but the goal was to carry out more challenging exercises by fiscal year 2020 that involved forces from all nine U.S. combatant commands – instead of focusing on specific regions or one military service, such as the Marines.  Read more . . .
Secretary of State Tillerson Seeks Talks with North Korea
In the Trump administration's first serious attempt at a diplomatic opening to North Korea, Secretary of State Rex W. Tillerson has offered to open negotiations with Pyongyang by assuring "the security they seek" and a new chance at economic prosperity if the North surrenders its nuclear weapons.Mr. Tillerson's comments came just hours before the United States on Wednesday tested an unarmed Minuteman III intercontinental ballistic missile, sending it 4,200 miles to a target in the Marshall Islands. The Pentagon said the test was not intended as a response to the North's launch on Friday of a missile that appeared capable of reaching Los Angeles and beyond.But military officials said the test demonstrated that the American nuclear arsenal was ready "to deter, detect and defend against attacks on the United States and its allies."  Read more . . .
Telehealth for Veterans Rolls Out To General Acclaim
American Telemedicine Association ("ATA") has long supported the VA's vision of expanding veterans' access to telehealth services, facilitating high-quality encounters between veterans and providers, and ensuring that veterans are equipped with the best tools to monitor their health. This includes innovative models that facilitate cross-state practice and enable consumer choice such as the VETS Act (S. 295 and H.R. 2123). "We applaud Dr. Shulkin for demonstrating the value of telehealth today at the White House." said Gary Capistrant, Chief Policy Officer, ATA. "We encourage President Trump to issue an Executive Order to eliminate the state-by-state licensure model for all federal and private-sector health professional employees servicing federal government programs—notably agencies (such as the VA and the Department of Health and Human Services), health benefit programs (such as Medicare and TRICARE), federally-funded health sites (such as community health centers and rural clinics), and during federally-declared emergencies or disasters.  Read more . . .
Veteran Choice Options Expanded
Thank bipartisan support for helping veterans, or lingering anger over the previous scandals at the Department of Veterans Affairs, but whatever the reason, Congress is managing to get legislation passed addressing veterans' needs. First, Congress finally worked out a deal on funding for Veterans Choice. If you believe that veterans should be able to seek out and get the best care wherever they prefer, whether it's within the VA or from a private health care provider, Veterans Choice is a nice half-step, but hardly a sweeping change. (The booming demand for treatment through the program can be interpreted in veterans' interest in exploring other treatment options.)  Read more . . .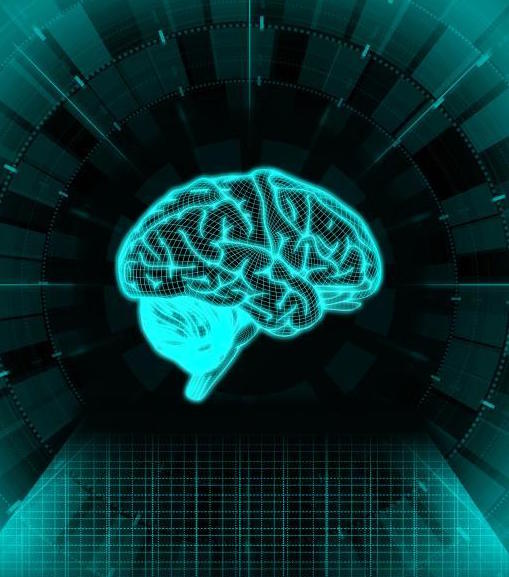 No Surprise Here:  PTSD May Be More Physical than Psychological
The part of the brain that helps control emotion may be larger in people who develop post-traumatic stress disorder (PTSD) after brain injury compared to those with a brain injury without PTSD, according to a study released today that will be presented at the American Academy of Neurology's Sports Concussion Conference in Jacksonville, Fla., July 14 to 16, 2017. "Many consider PTSD to be a psychological disorder, but our study found a key physical difference in the brains of military-trained individuals with brain injury and PTSD, specifically the size of the right amygdala," said Joel Pieper, MD, MS, of University of California, San Diego. "These findings have the potential to change the way we approach PTSD diagnosis and treatment." In the brain there is a right and left amygdala. Together, they help control emotion, memories, and behavior. Research suggests the right amygdala controls fear and aversion to unpleasant stimuli.  Read more . . .
Drop me an email at info@sftt.org if you believe that there are other subjects that are newsworthy.
Feel you should do more to help our brave men and women who wear the uniform or our Veterans? Consider donating to Stand For The Troops
Share