Found below are a few military news items that caught my attention this past week. I am hopeful that the titles and short commentary will encourage SFTT readers to click on the embedded links to read more on subjects that may be of interest to them.
If you have subjects of topical interest, please do not hesitate to reach out. Contact SFTT at info@sftt.org.
Millions Allegedly Enlist in North Korean Military
Kim Jong Un's media machine reported this week that 4.7 million people offered to enlist in the North Korean armed forces in the days after President Donald Trump promised to "totally destroy" the rogue state—and the new recruits would more than quadruple the size of the nation's already mammoth military.  State-run newspaper Rodong Sinmun said the fresh recruits include students and veterans of all genders.  Read more . . .
General Named to Head Puerto Rico Relief Effort
The Pentagon named a senior general to command military relief operations in hurricane-ravaged Puerto Rico on Thursday and the Trump administration sent a Cabinet emissary to the island as U.S. lawmakers called for a more robust response to the crisis. The U.S. territory of 3.4 million people struggled through a ninth day with virtually no electricity, patchy communications and shortages of fuel, clean water and other essentials in the wake of Hurricane Maria, the most powerful storm to hit the island in nearly 90 years.    Read more . . .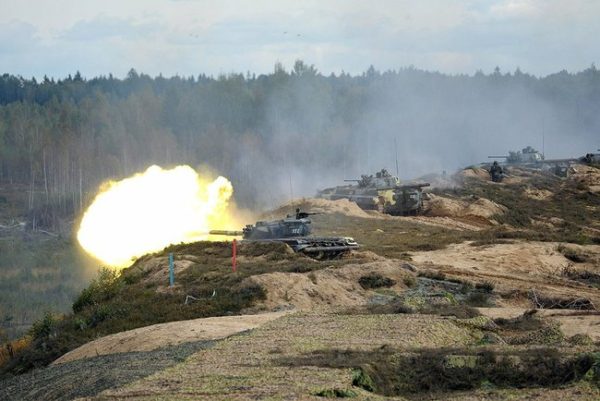 Russian Ends Zapad Military Exercises in Belarus
Russia finally concluded its quadrennial Zapad-2017 military exercises last week.  The exercises, which were held in Belarus and western Russia for six days, tested Russia's defensive capabilities against the fictional country of Veishnoriya which had supposedly been infiltrated by western-backed militias. The games were not, as many eastern European leaders and even some US generals feared, used to occupy Belarus, invade Ukraine or for some other deceitful act.  Read more . . .
U.S. Drones Attack ISIS Militants in Libya
Six U.S. air strikes on an Islamic State desert camp in Libya killed 17 militants and destroyed three vehicles, the U.S. military said on Sunday, the first American strikes in Libya since President Donald Trump took office in January. U.S. Africa Command said in a statement that strikes on Friday targeted a camp 150 miles (240 km) southeast of Sirte, a city that was once the Islamic State stronghold in Libya. The camp was used to move fighters in and out of Libya, plot attacks and store weapons, the statement said.  Read more . . .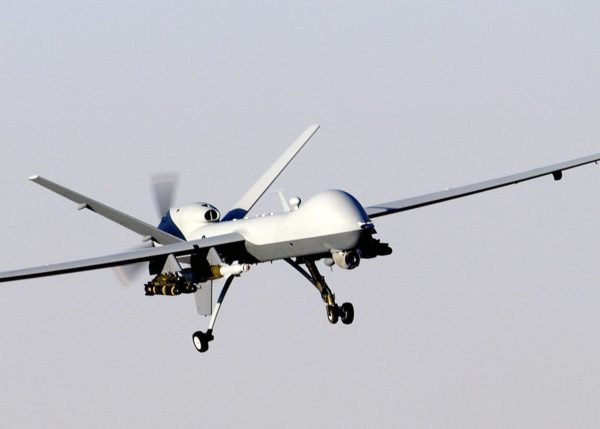 VA Cited in Controversial Experiments on Dogs
The Department of Veterans Affairs is tightening oversight of controversial medical experiments on dogs after an investigation found surgery failures and canine deaths in research projects at a VA facility in Virginia — findings that spurred a push in Congress to defund the experiments altogether. Nationwide, invasive experiments at three VA facilities are slated to include roughly 300 dogs, including 6-month-old Beagle puppies, and involve surgeries on their brains, spines and hearts by researchers seeking treatments for heart disease and other ailments. All the dogs will be killed when the research is complete.     Read more . . .
VA Report Suggests VA is Lax in Providing Veterans Medical Support
Internal Department of Veterans Affairs data provided by whistleblowers reveals the agency is only filling about half of its capacity to make medical appointments, even as veterans continue to wait an average of at least 30 days before a medical appointment can be scheduled. The VA documents show that between July and September of 2017, the agency only used 51.44 percent of the appointments available across its healthcare system.  Read more . . .
PTSD and Bacteria Link Suggested
There are several factors that influence whether or not people are more likely to develop PTSD. This includes genetics, epigenetics (factors that influence the way genes are expressed into proteins) and the environments that they are exposed to. Newer evidence is showing there may be another factor at play. Studies show that people who suffer from psychiatric disorders have high levels of inflammation in their bodies. Scientists are still unsure of how this inflammation comes about although some studies on animals have suggested the gut microbiome could play a role. They found that exposure to stress changed the gut microbiome of these animals and also resulted in increased levels of immune molecules and inflammation.  Read more . . .
Drop me an email at info@sftt.org if you believe that there are other subjects that are newsworthy.
Feel you should do more to help our brave men and women who wear the uniform or our Veterans? Consider donating to Stand For The Troops.
Share