Found below are a few military news items that caught my attention this past week. I am hopeful that the titles and short commentary will encourage SFTT readers to click on the embedded links to read more on subjects that may be of interest to them.
If you have subjects of topical interest, please do not hesitate to reach out. Contact SFTT at info@sftt.org.
China Sends Military Warning to North Korea
As tensions continue to mount following North Korea's latest nuclear test, the Chinese military has conducted another drill near the Korean Peninsula. According to the South China Morning Post (SCMP), a Hong Kong-based publication, on Tuesday a Chinese ground unit practiced shooting down simulated low flying missiles over Bohai Bay. Bohai Bay is " the innermost gulf of the Yellow Sea between China and North Korea," the report noted. Although few details were given, including which defense systems were used, Chinese websites indicated the test sought to simulate a surprise attack in a realistic, warfighting scenario.  Read more . . .
U.S. "Military Options" for North Korea are all "Terrible"
Despite President Donald Trump's continued talk of military options in the North Korean standoff, his national security chiefs told lawmakers that they are trying to tighten the diplomatic and economic noose around the Hermit Kingdom, because there are no good offensive military options—and the defensive measures are far from foolproof. "It was a sober discussion," said one person briefed on the closed-door session of senators with Secretary of State Rex Tillerson, Defense chief Jim Mattis, Director of National Intelligence Daniel Coats, and Joint Chiefs Chairman Gen. Joseph Dunford. "Military options were just described as 'terrible,'" he said.  Read more . . .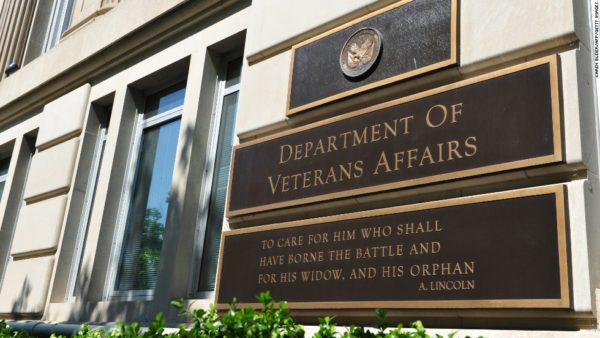 GAO Finds VA Insurance Enrollment Standards Lacking
The Department of Veterans Affairs is one of the largest healthcare organizations that provides health benefits, but their enrollment standards and processes lead to delays and errors, according to a new report from the Government Accountability Office (GAO). GAO analyzed veteran enrollment in VA medical centers (VAMCs) across the country and found that enrollment staff frequently did not process veterans' enrollment applications within the timeliness standard of 5 business days. These issues were found both at VA's Health Eligibility Center (HEC), the VA's central enrollment processing center, and within local VAMCs that also process enrollment applications. The HEC experienced an enrollment error rate of 12 percent. The VAMCs analyzed in the report had a 27 percent error rate.  Read more . . .
Top Military Officials Cite Troubling Problems in Dealing with TBI
Top current and former officials in the U.S. Military are raising the alarm over the disturbing combination of high rates of Traumatic Brain Injury in the armed forces and a lack of public policy solutions to adequately address the problem. Researchers are only now getting their arms around the magnitude of the class of injuries that are difficult to treat and have affected an estimated 400,000 service members since the September 11th attacks in 2001.  Read more . . .
Congress Debates "Exit Oath" to Curb Veteran Suicides
Congress is currently debating a bill that attempts to curb high rates of veteran suicide by giving military members the choice to take an "Oath of Exit." In this oath, veterans would state that they won't take their own lives after leaving their post. The Oath of Exit Act is a section of the proposed 2018 version of the National Defense Authorization Act, which has already passed through the House of Representatives. The oath is a voluntary pledge for exiting service members in which the veteran promises to "not bring harm to [themselves] without speaking to [their] fellow veterans first." Mast believes that because integrity and honor are significant to servicemen and women, if they pledge to do something, they will follow through. However, suicide and military mental health experts like Craig Bryan, an assistant professor in clinical psychology at the University of Utah, think the bill could do just the opposite. In Bryan's study, "Effect of crisis response planning vs. contracts for safety on suicide risk in U.S. Army Soldiers: A randomized clinical trial," published in the January 2017 "Journal of Affective Disorders," he found that "contracts for safety" do not lower suicide risk among U.S. soldiers, but "crisis response plans" do.  Read more . . .
Blood Test Suggests Combat-Related PTSD 
Individuals affected with PTSD (Post-Traumatic Stress Disorder) demonstrate changes in microRNA (miRNA) molecules associated with gene regulation. A controlled study, involving military personnel on deployment to a combat zone in Afghanistan, provided evidence for the role of blood-based miRNAs as candidate biomarkers for symptoms of PTSD. This may offer an approach towards screening for symptoms of PTSD, and holds promise for understanding other trauma-related psychiatric disorders. Limitations of the study are that this was a small pilot study, and the findings need to be validated, extended and confirmed. First results will be presented at the ECNP conference in Paris.  Read more . . .
Drop me an email at info@sftt.org if you believe that there are other subjects that are newsworthy.
Feel you should do more to help our brave men and women who wear the uniform or our Veterans? Consider donating to Stand For The Troops.
Share