Found below are a few military news items that caught my attention this past week. I am hopeful that the titles and short commentary will encourage SFTT readers to click on the embedded links to read more on subjects that may be of interest to them.
If you have subjects of topical interest, please do not hesitate to reach out. Contact SFTT.
Military Code-Breaking Project Inadvertently Compromised
In early December 2016, an NYU student came across a server inside New York University's famed Institute for Mathematics and Advanced Supercomputing, headed by the brilliant Chudnovsky brothers, David and Gregory. The server appeared to be an internet-connected backup drive. But instead of being filled with family photos and spreadsheets, this drive held confidential information on an advanced code-breaking machine that had never before been described in public. Dozens of documents spanning hundreds of pages detailed the project, a joint supercomputing initiative administered by NYU, the Department of Defense, and IBM. And they were available for the entire world to download.  Read more . . .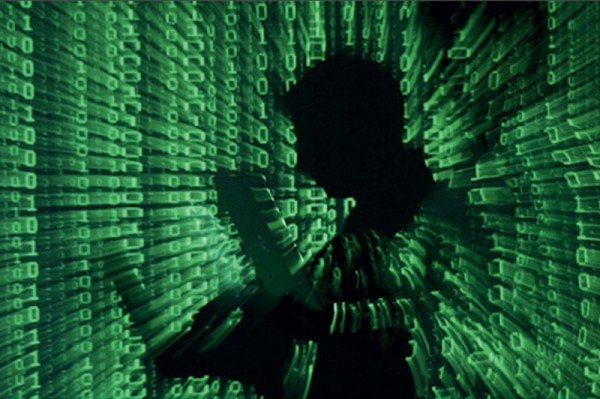 Large Russian Military Exercise on Western Border with Latvia
The Russian exercise, known as Zapad, or West, occurs every four years and will take place this year in western Russia, including Belarus and the Russian enclave of Kaliningrad. The U.S. military estimates that 70,000 to 100,000 Russian troops could take part in the exercise, the officials said, adding that the Russian military could also take the opportunity to upgrade certain equipment permanently stationed in the region. Specifically, the officials said that they expect the Russian missile defenses in Kaliningrad to be permanently upgraded with nuclear-capable Iskander ballistic missile systems.  Read more . . .
Vet Groups Back Bill to Support VA Firings 
Major veterans service organizations have rallied behind proposed legislation to speed up the firing process at the Department of Veterans Affairs, but a government union charges it would be a gross violation of workers' rights. "Trampling on the rights of honest, hard-working public-sector employees is not the solution to holding bad employees accountable for their actions," American Federation of Government Employees National President J. David Cox said. He said the bill would set up different standards for VA employees and other federal workers.  Read more . . .
US Army Small-Arms Program Explained
U.S. Army small-arms experts recently laid out a blueprint of future small-arms goals that would equip infantry units with several new weapons, ranging from a new squad automatic rifle to a new shoulder-fired, anti-armor weapon. Four months after the Army selected a replacement for its M9 service pistol, the service has started to talk openly about plans to equip infantry squads with lighter, more effective small arms.  Read more . . .
Use of Antidepressants to Treat PTSD Linked to Dementia
Experiencing an exceptionally traumatic event can lead to mental health issues. It can result in flashbacks, nightmares, and severe anxiety that affects the quality of life of the individual and their overall well-being. The most serious of the trauma-inducing mental disorder is post-traumatic stress disorder (PTSD), which can last for months or even years after the inciting incident, interfering with day to day functioning. New research suggests that this disorder is a significant risk factor for developing dementia, a leading cause of serious illness, disability, and death.  Read more . . .
Psychedelic Drug and Therapy Show Promise in Treating PTSD
According to a story by Scientific American, researchers presented results from trial treatments that used psychotherapy and MDMA (3,4-Methylenedioxymethamphetamine otherwise known as ecstasy) as a means of combatting major side-effects of PTSD, such as frequent nightmares and heightened anxiety levels. It was found that 67% of patients who received two or three sessions of MDMA-assisted therapy had completely overcome the illness roughly a year later. This number, as compared to the 23% of patients who got the same result after receiving psychotherapy and a placebo drug, could be the catalyst for an increased number of trials involving psychedelic drugs in the future.  Read more . . .
Bipartisan Support in Senate for VA Accountability Bill?
Congressional Republicans and Democrats have reached agreement on a long-stalled bill to make it easier for the Department of Veterans Affairs to fire its employees, part of an accountability effort touted by President Donald Trump. The deal announced Thursday could smooth the way for final passage on an issue that had been in limbo since the 2014 wait-time scandal at the Phoenix VA medical center. As many as 40 veterans died while waiting months for appointments as VA employees created secret waiting lists and other falsehoods to cover up delays.  Read more . . .
Drop me an email at info@sftt.org if you believe that there are other subjects that are newsworthy.
Feel you should do more to help our brave men and women who wear the uniform or our Veterans? Consider donating to Stand For The Troops
Share