Found below are a few military news items that caught my attention this past week. I am hopeful that the titles and short commentary will encourage SFTT readers to click on the embedded links to read more on subjects that may be of interest to them.
If you have subjects of topical interest, please do not hesitate to reach out. Contact SFTT.
Military Revamping Retirement System to Attract Millennials
In a bid to lure millennials, the U.S. military is making the most sweeping changes to its retirement program since World War II. Gone are the days when only a 20-year veteran leaves the service with a nest egg. Going forward, those who serve as little as two years will return to civilian life with retirement savings. The new system introduces 401(k)-type savings for military personnel while downsizing the traditional pension benefit—a trade the corporate world has been making for 35 years. The new design also comes with a stepped-up effort to provide service members with the education they will need to make the most of a system that demands more individual involvement.  Read more . . .
Expanded U.S. Military Push in Yemen?
Amid reports President Trump is considering more American military help for the Saudi-led fight in Yemen, U.S. lawmakers are urging caution, if not an about-face. Four U.S. senators have offered legislation to limit arms sales to Riyadh over its troubled Yemen campaign. Fifty-five members of the U.S. House called on Trump in a letter to end both U.S. refueling for Saudi coalition warplanes and logistical assistance for the Saudi-led bombings in Yemen — and they said Trump must seek congressional approval before he deepens U.S. military involvement.  Read more . . .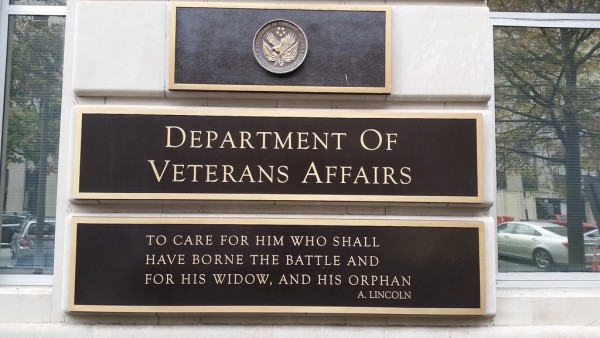 Another VA Hospital Criticized by the Inspector General
In a scathing report, the Inspector General for the Department of Veterans Affairs listed a range of overlooked and long-standing problems at the Washington, D.C., VA Medical Center "sufficient to potentially compromise patient safety." The risk to the 98,000 vets served by medical center in the nation's capital was so high that the office of Inspector General Michael Missal took the unusual step of issuing a preliminary report to alert new VA Secretary Dr. David Shulkin to the danger.  Read more . . .
Future of the US Military Health System
Three components are needed for a high-performing military. First, the health of military personnel affects "readiness and battlefield performance." So, health is not only a personnel matter, but also a national security issue. Second, maintaining the health of service members requires "everything from nutritious meals to medical services."  Third, health care benefits help to attract and retain men and women in the armed services.  Nevertheless, the Military Health System "is a major cost" to the federal government, and the growth of that system "threatens other defense priorities" and attracts "criticism and proposals to reform military health care."  Read more . . .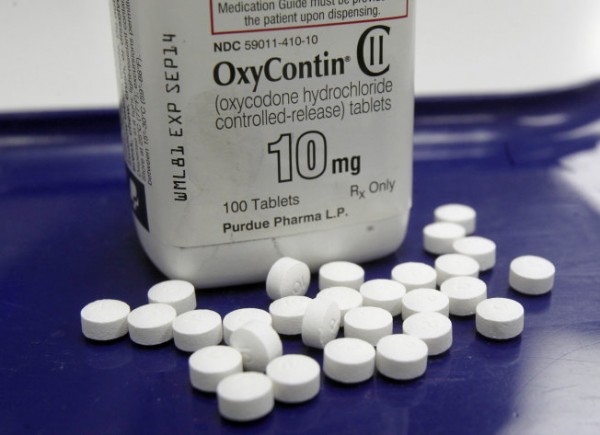 Oxycontin Being Tested (Again) for Treatment of PTSD
Nightmares. Obsessive thoughts. Avoiding particular places. Sudden outbursts. Fearing you're in danger. Survivor guilt. These experiences – manifestations of post-traumatic stress disorder (PTSD) – are part of life for up to 1 in 3 U.S. combat veterans and active military personnel. That's more than triple the prevalence of PTSD in the population at large. About two-thirds of those with PTSD struggle with alcohol abuse. A new trial may hold new hope for these military personnel through treatment with oxytocin, sometimes referred to as the "love hormone."  Read more . . .
Tonix Drug PTSD Study Enters Phase 3
Tonix Pharmaceuticals Holding Corp. announced today that it has enrolled the first participant in the Phase 3 HONOR study of TNX-102 SL 5.6 mg, for the treatment of posttraumatic stress disorder (PTSD). "Enrolling the first participant in the HONOR study is an important event not only to Tonix, but potentially to millions who suffer worldwide from both civilian and military-related PTSD," said Seth Lederman, M.D., Tonix's president and chief executive officer. "The HONOR study is designed to confirm the clinical benefit of TNX-102 SL to improve PTSD symptoms across several measures as demonstrated in our Phase 2 AtEase study in military-related PTSD."   Read more . . .
VA Launches New "Quality of Care" Website
The Department of Veterans Affairs unveiled a new website Wednesday aimed at providing information on the quality of care at VA medical centers, touting new accountability even as it grappled with fresh questions of patient safety in its beleaguered health system. The VA website, www.accesstocare.va.gov, is a work in progress. It provides preliminary data on the VA's 1,700 health facilities, along with more than a dozen private-sector hospitals and national averages. Three years after a wait-time scandal at the Phoenix VA medical center, the website offers comparative data on wait times as well as veterans' satisfaction ratings in getting timely appointments.  Read more . . .
Drop me an email at info@sftt.org if you believe that there are other subjects that are newsworthy.
Feel you should do more to help our brave men and women who wear the uniform or our Veterans? Consider donating to Stand For The Troops
Share