Found below are a few military news items that caught my attention this past week. I am hopeful that the titles and short commentary will encourage SFTT readers to click on the embedded links to read more on subjects that may be of interest to them.
If you have subjects of topical interest, please do not hesitate to reach out. Contact SFTT at info@sftt.org.
US Military Collaborates with West Virginia University over Opioid Abuse
As the opioid epidemic continues to have a substantial impact on the state, leaders from WVU reached out to USU's Defense and Veterans Center for Integrative Pain Management, aware of their efforts to successfully combat opioid misuse in the military over the last several years with the idea that lessons learned in the military would be applicable to their state's current crisis. Earlier this year, leaders from both universities developed a cooperative research and development agreement allowing them to formally share pain management resources developed by DVCIPM.  Read more . . .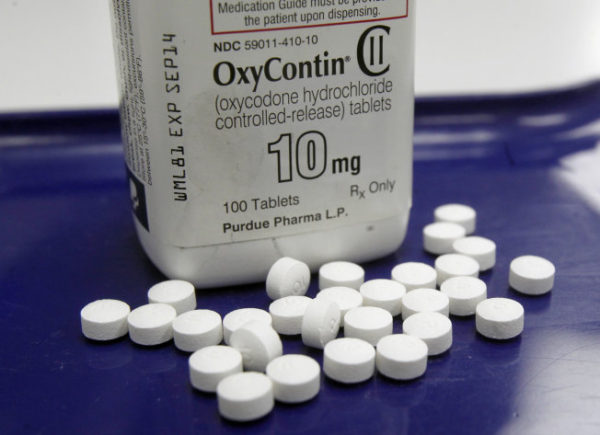 Pot Advocate Argues that VA Cannabis Study for PTSD is Useless
Cannabis advocates are criticizing the Department of Veterans Affairs for wasting time and resources on recently published research that produced inconclusive results on the effects of medical marijuana in treating pain and post-traumatic stress disorder. "I find the funds spent on regurgitating these studies to be worthless," said Sean Kiernan, a veteran and advocate for the Weed for Warriors Project. VA researchers last week published two studies that reviewed previous analyses and evaluations of the effects of marijuana on treating chronic pain and PTSD. Read more . . .
Telehealth May Help Thousands of Veterans
Imagine the day that you can see your medical provider from anywhere in the country, including from the comfort of your own home. You wouldn't have to take a full day off of work, travel long distances or spend hours in a hospital waiting room. Thanks to the age of smart phones and other advanced technology, that day has come. And it couldn't have come at a more critical moment. Across the nation, wait times in the private sector for new patient appointments have increased 30 percent in the last three years, including in major cities such as Seattle, Boston, Denver and Los Angeles, according to a recent survey. Telehealth technology is revolutionizing how Americans access health care.  Read more . . .
Parents of Veteran Who Died of Drug Overdose Cite VA Apathy
Standing in the crowd at a rally calling for a royal commission into the Department of Veterans' Affairs were the parents of Jason Grant, a veteran of Afghanistan who died of a suspected drug overdose at his Ferny Creek home just a month ago. Ross Grant was a quiet but powerful presence at the rally on Tuesday, holding a placard reading "DVA Killed My Son" as well as photos of Jason in uniform, in recent years and also as a child.   Read more . . .
Canadian VA Service Dog Study for PTSD Doesn't Please All
Some veterans advocates aren't pleased with the results of the first phase of a federal study intended to assess the effectiveness and safety of psychiatric service dogs used by people who live with post-traumatic stress disorder. The study, commissioned by Veterans Affairs Canada through the Canadian Institute for Military and Veteran Health Research, found nine positive effects of service dogs on symptoms of PTSD and two "major undesirable effects." The positive effects include the detection, prevention and control of crisis, improved sleep, reduction of nightmares, better concentration, improved self-confidence and increased social participation. The undesirable effects are difficulty accessing public spaces and knowing how to react when faced with that difficulty, and stigmatization.  Read more . . .
War of Words Continues over North Korea
North Korea had more harsh words for the US on Wednesday, strongly condemning US-South Korean joint military exercises and criticizing President Donald Trump's "weird" and "ego-driven" social media posts just hours after Trump claimed the rogue nation's leader is "starting to respect us."  Read more . . .
Thousands of More Troops to Afghanistan
President Trump's speech this week announcing his decision to extend the U.S. war in Afghanistan provided no detail on exactly what new American troops will do when deployed. Trump went out of his way during his announcement at Fort Myer, Va., to say, "we will not talk about numbers of troops or our plans for further military activities." Trump's decision not to telegraph his plans was in keeping with his frequent assertion on the campaign trail about the need to maintain battle plan secrecy — a stance that was intended as a rebuke of former president Barack Obama's 2009 announcement in which he provided a timetable for withdrawal from Afghanistan.  Read more . . .
Drop me an email at info@sftt.org if you believe that there are other subjects that are newsworthy.
Feel you should do more to help our brave men and women who wear the uniform or our Veterans? Consider donating to Stand For The Troops.
Share