Found below are a few military news items that caught my attention this past week. I am hopeful that the titles and short commentary will encourage SFTT readers to click on the embedded links to read more on subjects that may be of interest to them.
If you have subjects of topical interest, please do not hesitate to reach out. Contact SFTT.
Is China Reconsidering Its Relationship with North Korea?
When North Korea's founder Kim Il-Sung visited Beijing to sign a mutual defense pact with China in 1961, he was comforted by the military protection promised by his fellow communist neighbors. But half a century and a few North Korean nuclear tests later, the agreement is beginning to look like a musty Cold War relic that China would rather forget. Despite their alliance in the 1950 – 1953 Korean War, analysts questioned whether Beijing would now rush to Pyongyang's defense in a military confrontation with the US and South Korea.  Read more . . .
Questions on Efficacy of "MOAB" bombing in Afghanistan
But a new investigation by independent analysts casts doubt on the efficiency of the bomb, suggesting it inflicted far less damage than initially reported – and raising questions again over why the bomb was dropped. Using satellite imagery, ground footage and 3D visualization, Alcis, an institute for geographical analysis, surveyed the targeted area in Nangarhar province. It found 38 buildings and 69 trees destroyed within a 150-metee radius, challenging statements from locals who told reporters the bomb had damaged houses up to two miles away. Alcis was also skeptical of the Afghan government's assessment that the bomb killed 94 Isis militants. "I'm staggered by that," said Richard Brittan, the institute's managing director. "I simply don't understand where they can get that number from."  Read more . . .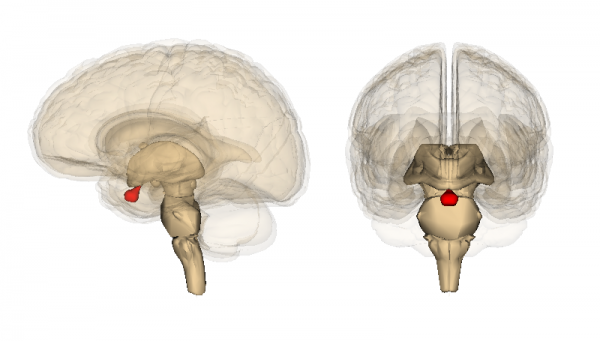 Can Brain Concussion Injury be Properly Evaluated?
In an effort to fill that technology gap, Timothy Bentley, and his team at the Office of Naval Research's Warfighter Performance Department in Arlington, Virginia, have engineered new sensor technology that could give medics on the battlefield a clearer idea of whether or not an injury actually occurred after a blast. The coin-sized sensors, placed in service members' helmets and tactical gear, detect the impact of a blast wave—which moves faster than the speed of sound—and assign it a number, a measure of blast strength. The number is then run through an algorithm that computes how a service member was hit by a blast, which sensors were activated based on their placement, and then tells medics if the service member needs to get off the field immediately or not.   Read more . . .
Can Putin and Trump "Broker" Syrian Deal with No-Fly Zone?
Once again it appears Vladimir Putin has seized the strategic high ground and initiative in Syria, as he declared yesterday that he has broad agreement for humanitarian safe zones across Syria after discussions with Donald Trump, Turkey and Iran. He claims he can enable the ceasefire brokered in Astana some weeks ago, which currently is an abject failure, by creating no-fly zones with the Russian, Turkish, Iranian and US militaries protecting safe zones on the ground. He also, thankfully, acknowledges that UN troops might be required.  Read more . . .
Antibiotic Doxycycline May Reduce the Risk of Developing PTSD
Doxycycline, a common antibiotic, appears to disrupt the formation of negative memories in the brain. According to a study in the journal Molecular Psychiatry, this could help prevent post traumatic stress (PTSD). The study suggests blocking matrix enzymes—proteins located outside nerve cells—may interfere with the ability to form memories. Doxycycline blocks these enzymes.  Read more . . .
VA Secretary Ponders Closing Up to 1,000 VA Facilities
Veterans Affairs Secretary David Shulkin says his department is seeking to close perhaps more than 1,100 VA facilities nationwide as it develops plans to allow more veterans to receive medical care in the private sector. At a House hearing Wednesday, Shulkin said the VA had identified more than 430 vacant buildings and 735 that he described as underutilized, costing the federal government $25 million a year. He said the VA would work with Congress in prioritizing buildings for closure and was considering whether to follow a process the Pentagon had used in recent decades to decide which of its underused military bases to shutter, known as Base Realignment and Closure, or BRAC.  Read more . . .
Drop me an email at info@sftt.org if you believe that there are other subjects that are newsworthy.
Feel you should do more to help our brave men and women who wear the uniform or our Veterans? Consider donating to Stand For The Troops
Share