Found below are a few news items that caught my attention this past week. I am hopeful that the titles and short commentary will encourage SFTT readers to click on the embedded links to read more on subjects that may be of interest to them.
If you have subjects of topical interest, please do not hesitate to reach out. Contact SFTT.
Marines Going Back to Old Battlefield in Helmand
When about 300 Marines deploy to Helmand this spring, they will be returning to a province where hundreds of U.S. servicemembers died in more than a decade of war to subdue the Taliban. Now the situation has deteriorated so significantly, there are fears the province could fall to the same enemy. The Taliban nearly overran Helmand's capital, Lashkar Gah, several times over the last two years, including twice last summer and fall. Afghan forces have repeatedly dispatched elite fighting units and NATO and Afghan airstrikes to keep the Taliban at bay.  Read more . . .
China Reacts to Rex Tillerson's Comments on China
China escalated its war of words against the incoming Trump administration Friday, declaring in state media that Secretary of State nominee Rex Tillerson's warning over Beijing's military buildup in the South China Sea could signal the first shots of "a military clash."  Read more . . .
Dr. David Shulkin Selected as New VA Secretary
President-elect Donald Trump on Wednesday named the Department of Veterans Affairs top health official his pick to run the entire veterans bureaucracy, a surprise move that puts a non-veteran in line for the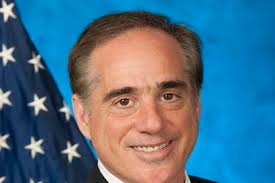 post for the first time. Dr. David Shulkin, who has served as VA Under Secretary for Health since June 2015, is the first nominee held over from President Barack Obama's administration. Trump made the announcement at his first press conference since the November election, and after a lengthy search which included dozens of potential candidates.  Read more . . .
More Troops and Newer Equipment for U.S. Army?
The U.S. Army's chief of staff said Thursday he is prepared to brief the incoming Trump administration on plans to increase modernization and add more soldiers to the ranks. "We do want to be bigger," Gen Mark Milley told an audience at an Association of the United States Army breakfast. "We, the Army, think our capacity needs to increase … we think our capability — the technical capability of our systems and formations — needs to increase, and we think our readiness needs to increase." The Army, like the rest of the U.S. military, is poised to reverse a persistent trend of deep cuts to end strength and modernization under the Obama administration with the inauguration of President-elect Donald Trump next week.  Read more . . .
Scientist "Go to War" to Answer Questions about  PTSD
But there is so much we still don't know. Why do some people who are exposed to stress hormones suffer psycho­logical scarring while others don't? How do the effects accumulate? How many days of intense stress are too many? Is the constant fear of an insidious, unseen danger worse than episodic battles? Does it make a difference if you feel there's something you can do to try to stay alive?   Read more . . .
New Hampshire Looks to Help Veterans with PTSD/TBI
Post Traumatic Stress Disorder and Traumatic Brain Injury have become the signature ailments among veterans of the wars in Iraq and Afghanistan. The New Hampshire Legislative Commission on PTSD and TBI released a report in 2014 that looked at how many veterans in the state had these injuries and whether they felt they were getting the help they needed. Colonel Richard Oberman recently became the chairman of the Legislative Commission on PTSD and TBI. He's also Deputy State Surgeon and Commander of Clinical Services with the New Hampshire Army National Guard.  Read more . . .
The Pros and Cons of Marijuana in Medicinal Applications
A new report from the National Academies of Sciences, Engineering, and Medicine offers a rigorous review of scientific research published since 1999 about what is known about the health impacts of cannabis and cannabis-derived products – such as marijuana and active chemical compounds known as cannabinoids – ranging from their therapeutic effects to their risks for causing certain cancers, diseases, mental health disorders, and injuries.  The committee that carried out the study and wrote the report considered more than 10,000 scientific abstracts to reach its nearly 100 conclusions.  The committee also proposed ways to expand and improve the quality of cannabis research efforts, enhance data collection efforts to support the advancement of research, and address the current barriers to cannabis research.  Read more . . .
Drop me an email at info@sftt.org if you believe that there are other subjects that are newsworthy.
Feel you should do more to help our brave men and women who wear the uniform or our Veterans? Consider becoming a member of Stand For The Troops
Share