Found below are a few news items that caught my attention this past week. I am hopeful that the titles and short commentary will encourage our readers to click on the embedded links to read more on subjects that may be of interest to them.
Drop me an email at info@sftt.org if you believe that there are other subjects that are newsworthy.
"Heat Map" Suggests ISIS Branches Spreading Worldwide
The map is part of a classified briefing document received by the White House dated "August 2016" and prepared by the National Counterterrorism Center. It shows a stunning three-fold increase in the number of places around the globe where ISIS is operating.  U.S. State Department documents indicated that in 2014, when the U.S. military began its campaign to destroy the extremists, there were only seven nations in which the fledgling state was operating.  Read more . . .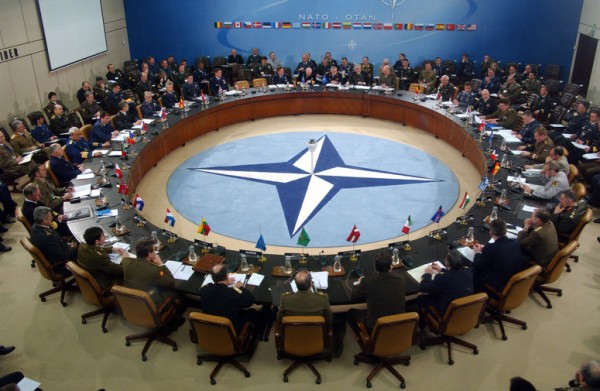 Trump Remarks on NATO Triggers Alarm Bells
Donald Trump set off alarm bells in European capitals Thursday after suggesting he might not honor the core tenet of the NATO military alliance. Trump said the U.S. would not necessarily defend new NATO members in the Baltics in the event of Russian attack if he were elected to the White House. He told The New York Times in an interview published Thursday that doing so would depend on whether those countries had "fulfilled their obligations to us" in terms of their financial contributions to the alliance.  Read more . . .
DoD Considers New Benefit for Veterans
Plans are progressing to extend online military exchange shopping privileges to all honorably discharged veterans, Military Times has learned.  The Defense Department's Executive Resale Board voted unanimously Aug. 9 to recommend the policy change, sources said. Extended shopping privileges would apply only to the exchange system's online stores — not brick-and-mortar facilities located on military installations. The Pentagon did not immediately confirm the's board move, and its unclear what its next steps will be. Officials have said previously that they'd like to implement the expanded benefit on Veterans Day 2017.  Read more . . .
Soldier Medals on U.S. Olympic Team
Army Reserve 2nd Lt. Sam Kendricks cleared the pole vault bar at 19 feet 2-¼ inches to take third place and win a bronze medal on Monday night at the Rio Olympics, becoming the first military member of the U.S. team to medal.  It also marked the first pole vault medal for the United States in a dozen years — since since Tim Mack and Toby Stevenson went 1-2 at the Athens 2004 Olympic Games.  Read more . . .
PTSD "stigma" Helps other Soldiers in Combat
Social stigma surrounding post-traumatic stress disorder (PTSD) actually helps soldiers by encouraging them to ostracize comrades who might otherwise endanger their mission, a top military psychiatrist claims. Speaking at the Edinburgh Book Festival at an event on PTSD, Surgeon Captain John Sharpley said "stigma seems to work" by causing those who are mentally ill to be ruled out of the most dangerous missions. He was in conversation with author and journalist Matthew Green, whose book on military mental health 'After Shock' looks at how armies have responded to the issue.  Read more . . .
 Veterans Seek Solace in Shakespeare
Under the oak trees that shade Central Park in Louisville, Ky., a troupe takes the stage. Although most of them have never performed before, they've been rehearsing for months. Their weekly rehearsals have paid off— the performance is flawless. Each performer recites their lines with conviction and poise. They conclude the performance by locking arms and reciting—"We few, we happy few, we band of brothers." Thunderous applause erupts from the stands and as the newly minted thespians exit the stage, many in the audience thank each one for their service.  Read more . . .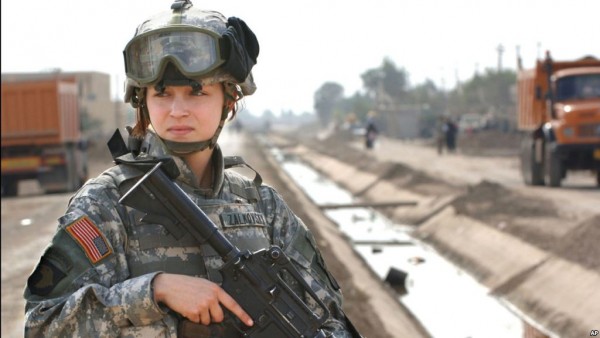 Combat Exposure May Jeopardize Health of Women
In the study, which was funded by the National Institute on Drug Abuse, 42,397 Army enlisted women who returned from Afghanistan or Iraq were assigned combat exposure scores of 0, 1, 2, or 3+ based on their self-reported experiences. Importantly, any report of combat exposure among Army women was associated with an increased likelihood of each post-deployment behavioral health problem (PTSD, depression, and at-risk drinking), suggesting that the impact of even one exposure event should not be overlooked.  Read more . . .
One in Three Suffer from Depression after ICU
Almost one in three people discharged from hospital intensive care units has clinically important and persistent symptoms of depression, a so-called meta-analysis of reports on more than 4,000 patients suggests. In some patients, the symptoms can last for a year or more, and they are notably more likely in people with a history of psychological distress before an ICU stay, the investigators say.   Read more . . .
Feel you should do more to help our brave men and women who wear the uniform or our Veterans? Consider becoming a member of Stand For The Troops.
Share