Found below are a few news items that caught my attention this past week. I am hopeful that the titles and short commentary will encourage our readers to click on the embedded links to read more on subjects that may be of interest to them.
Drop me an email at info@sftt.org if you believe that there are other subjects that are newsworthy.
Senator John McCain Denounces Trump  on Comments of Muslim Soldier
Senator John McCain sharply criticized Donald J. Trump's comments about the family of a fallen Muslim Army captain on Monday, a rebuke that provided an opening for other vulnerable Republican senators to do the same, even though they all stopped short of rescinding their endorsements of him.  "While our party has bestowed upon him the nomination, it is not accompanied by unfettered license to defame those who are the best among us," Mr. McCain, a war hero whose service and capture in Vietnam were also once derided by Mr. Trump, said in a remarkable and lengthy written reproach of his party's presidential nominee.  Read more . . .
Taliban Ambush US and European Tourists in Afghanistan
Taliban militants attacked a group of 12 American and European tourists escorted by an Afghan army convoy in western Herat province Thursday, leaving at least seven people wounded as the insurgents step up nationwide attacks. The tourists — eight British, three Americans and one German national — were ambushed by Taliban gunmen in the restive district of Chesht-e-Sharif, while en route from the neighboring provinces of Bamiyan and Ghor.  Read more . . .
U.S. Army Discussing Plans for New Lightweight Tank
The Army plans to hold a so-called industry day on Tuesday at Fort Benning in Georgia to discuss the requirements for such a vehicle, essentially a light tank, in the areas of lethality, mobility, protection, transportability, sustainability, energy and cyber, according to a statement released on Thursday from the service. The MPF program "will be a lightweight combat vehicle that provides the Infantry Brigade Combat Team long range, precision direct fire capability that ensures freedom of movement and action during joint expeditionary maneuver and joint combined arms operations," according to the statement.  Read more . . .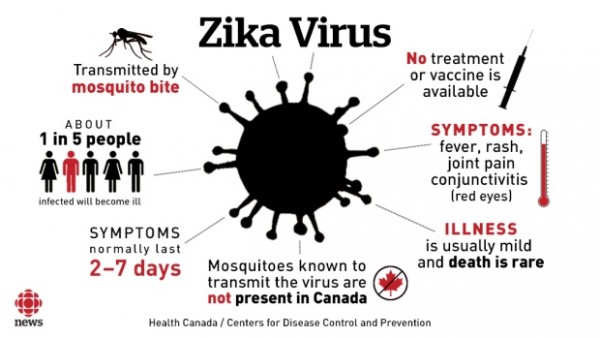 Thirty-three US Military Members Reportedly Contract Zika
Thirty-three U.S. military members have infected with the mosquito-borne Zika virus, including a pregnant woman, the Pentagon said on Wednesday.  According to American local reports, these military cases are all outside the continental United States. In addition, six family members of the infected service members also contracted the virus.  Read more . . .
VA Puts Latest Daily Veteran Suicide Rate at 20
On average, 20 veterans a day committed suicide in 2014, a slight decrease from the previous government estimate, but federal health officials are cautious about concluding the suicide problem is getting better.  Rather, they say the Department of Veterans Affairs is relying on a more comprehensive database than ever before, making comparisons to prior studies difficult and possibly offering a truer snapshot than what was captured in the past.  Read more . . .
Increasingly, Veterans Turning to Alternative Treatments for PTSD
The Department of Veterans Affairs estimates up to 30 percent of former American service members — from the Vietnam War to Iraq and Afghanistan — have post-traumatic stress disorder.  They don't all seek treatment. But among those who do, the VA says 20 to 40 percent don't get better with the standard regimen of therapy, medication or both.  Read more . . .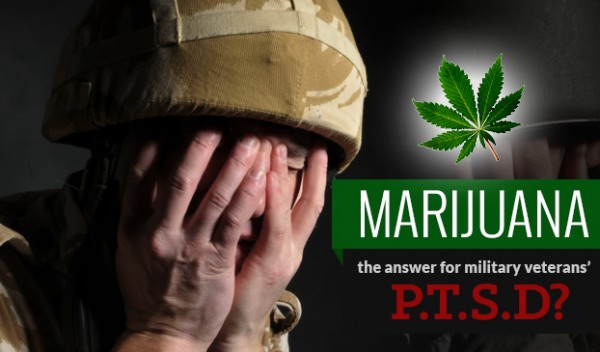 PTSD Marijuana Study Now Recruiting Veteran Volunteers
Researchers in Maryland and Arizona are looking for veteran volunteers to smoke up to two joints' worth of marijuana a day in a new study designed to find out if pot helps relieve symptoms of post-traumatic stress disorder. "We're not arguing that cannabis is a cure, but our hypothesis is that it will at least reduce the symptoms," says physician and study organizer Dr. Sue Sisley. The $2.2 million study, paid for by a grant from the state of Colorado to the nonprofit Multidisciplinary Association for Psychedelic Studies, will be conducted at Johns Hopkins University in Baltimore, Maryland, and Sisley's Scottsdale Research Institute in Phoenix, Arizona.  Read more . . .
Feel you should do more to help our brave men and women who wear the uniform or our Veterans? Consider becoming a member of Stand For The Troops.
Share