Found below are a few news items that caught my attention this past week. I am hopeful that the titles and short commentary will encourage SFTT readers to click on the embedded links to read more on subjects that may be of interest to them.
Drop me an email at info@sftt.org if you believe that there are other subjects that are newsworthy.
Congress Approves 2.1% Pay Increase for Military in 2017
The U.S. Senate on Thursday joined the House of Representatives in approving a 2.1 percent pay raise next year for troops. The upper chamber passed the 2017 National Defense Authorization Act, which included the pay increase, by a vote of 92-7. The House last week approved the legislation by a veto-proof majority of 375-34. The bill now heads to President Barack Obama's desk for his signature.  The $619 billion authorization act includes $611 billion for programs overseen by the House and Senate Armed Services Committees, including $524 billion for base defense spending, $68 billion for war funding and almost $20 billion for other national security programs.  Read more . . .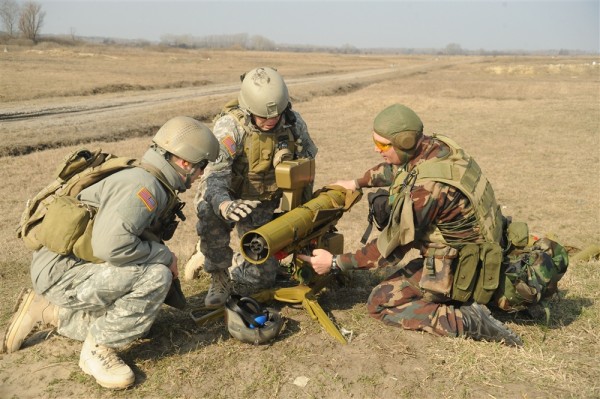 U.S. Military on Brink of Collapse?
Forget about the longtime standard of a military capable of fighting two major wars simultaneously, which the United States abandoned four years ago. The current military would have trouble fighting one major conflict. That is the assessment of some prominent defense experts, who contend the military has degraded to dangerous levels after eight years under President Obama. "We have lost our edge," said Daniel Goure, senior vice president of the Lexington Institute. "We are no longer technologically superior in a whole list of areas … This is a military that is on the brink of collapse."  Read more . .
Pentagon "Buries" $125 Billion in Bureaucratic Waste
The Pentagon has buried an internal study that exposed $125 billion in administrative waste in its business operations amid fears Congress would use the findings as an excuse to slash the defense budget, according to interviews and confidential memos obtained by The Washington Post. The report, issued in January 2015, identified "a clear path" for the Defense Department to save $125 billion over five years. The plan would not have required layoffs of civil servants or reductions in military personnel. Instead, it would have streamlined the bureaucracy through attrition and early retirements, curtailed high-priced contractors and made better use of information technology.  Read more . . .
Tai Chi Could Help Veterans with PTSD
Around 7 to 8 percent of Americans will experience post-traumatic stress disorder in their lifetime, and the condition is even more common among veterans, affecting around 23 percent of those involved in recent conflicts. According to a new study, the ancient Chinese exercise Tai Chi could help veterans manage symptoms of post-traumatic stress.  Read more . . .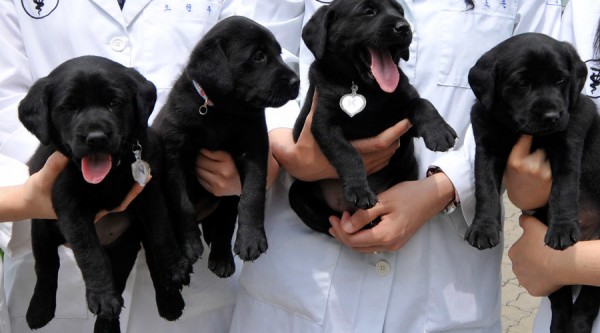 Free Guide Dogs for Veterans Available in Florida
Suzy Wilburn's voice cracked and tears welled up in her eyes when we asked her what her specially trained guide dog Carson means to her. Wilburn says, "I'm allowed to live again. I'm allowed to be in my community and be part of my community and I'm not sitting at home. He saved my marriage. He saved my life." Wilburn's dog was trained at Southeastern Guide Dogs which is located in Palmetto where she also works. Spokeswoman Ruth Lando says they provide all of their dogs and services free of charge and receive no government funding.  Read more . .
Equine Therapy for Veterans with PTSD
Those who serve in our military deserve our support, particularly those who suffer from Post-Traumatic Stress Disorder (PTSD). According to a Rand Corp. studyreleased in 2008, 20 percent of veterans of the wars in Iraq and Afghanistan suffer from PTSD, but 50 percent of them do not seek treatment because of the stigma associated with mental illnesses. They often self-medicate with drugs and alcohol. Families are destroyed and communities lose those who could have made valuable contributions. What is more tragic is through 2014 each day some 20 veterans committed suicide.   Read more . . .
Grant to Address Hyperarousal in Treating PTSD
Mathew and research colleagues at Baylor recently received a grant that will provide more than $1.35 million from the National Institute of Mental Health over two years to study and develop a drug that might mitigate hyperarousal in patients with PTSD. At present, there are two Food and Drug Administration-approved drugs to treat PTSD, the antidepressants Zoloft and Paxil (generics: sertraline and paroxetine). Though clinicians say these medications can be helpful, neither of the drugs was specifically designed to treat PTSD. "There's a big dearth of effective drug treatments, and that's what the focus of our research is," Mathew says. "Psychotherapies help a lot of people, but still many will have residual symptoms or incomplete resolution."  Read more . . .
Feel you should do more to help our brave men and women who wear the uniform or our Veterans? Consider becoming a member of Stand For The Troops
Share