Found below are a few military news items that caught my attention this past week. I am hopeful that the titles and short commentary will encourage SFTT readers to click on the embedded links to read more on subjects that may be of interest to them.
If you have subjects of topical interest, please do not hesitate to reach out. Contact SFTT.
Turkey Seeks to Develop Military Cooperation with Russia on Syria
President Tayyip Erdogan sought to build cooperation with Russian leader Vladimir Putin on Friday over military operations in Syria, as Turkey attempts to create a border "safe zone" free of Islamic State and the Kurdish YPG militia. Erdogan, referring to Islamic State's remaining stronghold, told a joint Moscow news conference with the Russian President "Of course, the real target now is Raqqa". Turkey is seeking a role for its military in the advance on Raqqa, but the United States is veering toward enlisting the Kurdish YPG militia – something contrary to Ankara's aim of banishing Kurdish fighters eastwards across the Euphrates river.  Read more . . .
Dangerous Military Options for North Korea
Frustrated that North Korea has been undeterred by international sanctions, the administration of U.S. President Donald Trump is conducting a policy review to look for more effective ways to counter Pyongyang's missile and nuclear threats. Adding new urgency to this longstanding security threat is North Korea's accelerated efforts to develop the capability to strike the U.S. mainland with a nuclear tipped intercontinental ballistic missile (ICBM.) In January President Trump tweeted "it will not happen," in response to North Korean leader Kim Jong Un's statement indicating that his country would soon test an ICBM.  Read more . . .
Support Options to Help Veterans Finish College
Military veterans face steep challenges when trying to reintegrate themselves in school after service, ranging from lacking the structure of the military to being older than their classmates. Compared to their non-vet peers, veterans — 4% of undergrads nationwide, according to American Council on Education — report at higher rates that they struggle to connect with campus, which can lead to higher dropout rates. In 2011, 51.7% of veteran students graduated from college, compared to 58% of non-veteran students, according to the National Center for Education Statistics. To help more vets stay in school and graduate, several universities nationwide have started programs to teach their staff and faculty about military culture and veterans' issues. DuBord helped Binghamton adopt one such training program, called Vet Net Ally.   Read more . . .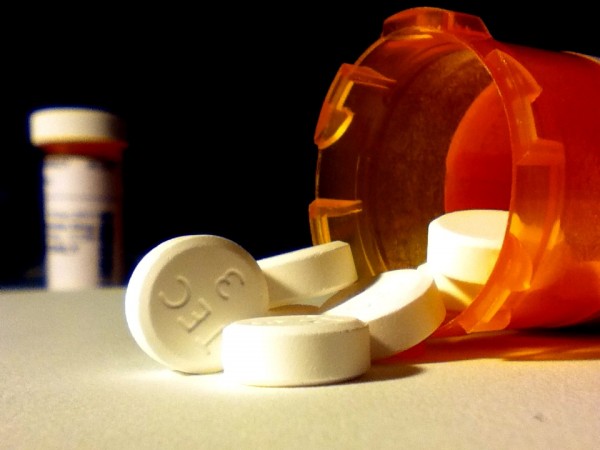 Expanded Drug Testing for Military Applicants
The Defense Department will be expanding drug testing for military applicants to check for all drugs that are tested in active duty military members, according to DoD.  The change, set to take place on April 3, is meant to reflect "the level of illicit and prescription medication abuse among civilians, as well as the increase in heroin and synthetic drug use within the civilian population," according to Army Col. Tom Martin.  Read more . . .
Can PTSD Risk be Estimated Before Deployment?
Researchers at the University of Texas at Austin are studying cortisol and testosterone in soldiers. Cortisol, the stress hormone, is released as part of the body's flight-or-fight response to life-threatening emergencies. Testosterone is one of the most important of the male sex hormones. Their findings, published in the journal of Psychoneuroendocrinology, look at cortisol's critical role in the emergence of post-traumatic stress disorder (PTSD), but only when levels of testosterone are suppressed.   Read more . . .
PTSD:  Misconceptions and Latest Treatments
Medscape recently interviewed Dr Sonya Norman, director of the Posttraumatic Stress Disorder (PTSD) Consultation Program, run by the executive branch of the National Center for PTSD, about common misconceptions related to PTSD and the latest treatments for the condition.  Read more . . .
Drop me an email at info@sftt.org if you believe that there are other subjects that are newsworthy.
Feel you should do more to help our brave men and women who wear the uniform or our Veterans? Consider donating to Stand For The Troops
Share