Found below are a few military news items that caught my attention this past week. I am hopeful that the titles and short commentary will encourage SFTT readers to click on the embedded links to read more on subjects that may be of interest to them.
If you have subjects of topical interest, please do not hesitate to reach out. Contact SFTT.
Does President Trump's Military Budget Help "Grunts?"
Trump, who positions himself as the champion of the working class, has promised to pump billions more into the military. Yet the initial numbers suggest those who really benefit will be the ones who always benefit: the big defense contractors and their enablers at the Pentagon and Congress. The last people to see that flood of spending will be the ones most likely to fight and die: the grunts.   Read more . . .
All Laser Military by 2025?
Lasers have been a mainstay of sci-fi battles for decades. But making them practical for the battlefield has proven difficult. Now, private contractors and government agencies have developed weapons systems that are making science fiction a reality. This was made evident when Lockheed Martin and the US Army recently announced, a successful test of a 60-kilowatt (kW) laser. This one was twice as powerful as one they assessed in 2015.  Read more . . .
Changes in Tactics Required for "Megacity" Warfare?
Speaking at the Future of War Conference 2017 hosted by New America in Washington, D.C., Gen. Mark Milley said that the character of warfare will likely go through a fundamental shift over the next decade. The world's population is steadily moving toward living in megacities. Currently, there are about a dozen of these huge urban areas with populations of more than 10 million. By mid-century, "we are going to have at least 50 or more," Milley said.  Read more . . .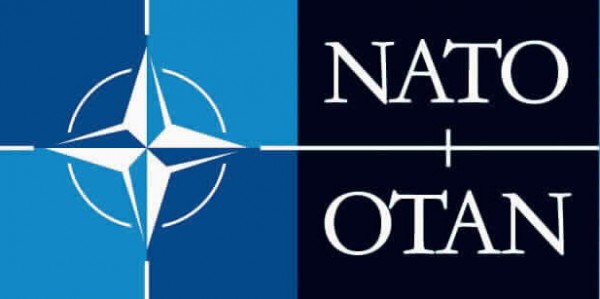 Assessment of New NATO-Russia Balance
Twenty-five years after the end of the Cold War, the military balance between NATO and Russia, after years of inattention, has again become the focus of intense concern and even alarm in some Western quarters. From NATO's vantage point, Russia poses a serious military threat to its eastern flank—and to Euro-Atlantic security more broadly—for three reasons.  Read more . . .
VA Recommends Hiring "Surge" to Deal with Disability Claims
The Department of Veterans Affairs (VA) is warning the backlog for veterans appealing decisions involving disability benefits will grow if the Trump administration goes ahead with its harsh budget cuts. Waiting times could grow to as much as eight-and-a-half years. A Government Accountability Office (GAO) report on Veterans Affairs Disability Benefits released on Thursday found staff resources at the agency had not kept pace with increased pending appeals, and concluded that additional staff were needed.  Read more . . .
Criticism of VA Suicide Hotline
The VA suicide hotline is still sending nearly a third of calls to outside back-up centers despite pledges by Veterans Affairs officials to stop the practice last year after a scathing report found the centers had routed veterans to voicemail, an inspector general investigation found. The VA opened a new call center and hired more staff to answer phones, but as of November, 30% of calls — or 14,600 that month — rolled over to backup centers.  Read more . . .
Refugees with PTSD Handle Stress Differently
PTSD is a mental health disorder that makes a person re-experience a traumatic event. "What we discovered was that a gene associated with a person's mental health became overactive in refugees with PTSD and wasn't able to respond the right way when working with the body's stress defense system," said Bengt Arnetz, a professor of family medicine who led the study. The methyl CpG binding protein 2 gene, or MECP2, helps control the normal function of nerve cells and plays an important role in mental health and the body's ability to handle stress. The findings are being presented at the American Psychosomatic Society's annual meeting on March 18.  Read more . . .
Drop me an email at info@sftt.org if you believe that there are other subjects that are newsworthy.
Feel you should do more to help our brave men and women who wear the uniform or our Veterans? Consider donating to Stand For The Troops
Share