Found below are a few news items that caught my attention this past week. I am hopeful that the titles and short commentary will encourage SFTT readers to click on the embedded links to read more on subjects that may be of interest to them.
Drop me an email at info@sftt.org if you believe that there are other subjects that are newsworthy.
President Obama Faces Tough Questions from Military and Veterans
Obama was at this Army base near Richmond to take part in a military-focused special that aired Wednesday night on CNN. The cable network selected questioners who were respectful but who reflected a military population that is more conservative than the population as a whole and generally skeptical of the president's performance as commander in chief over the past eight years.  Read more . . .
U.S. Military Readiness Questioned
Four of America's top military officers recently testified before the Senate Armed Services Committee on long-term budget challenges facing the military. While the hearing didn't grab many headlines, some of the statements from these leaders should make all Americans concerned about the status of our military. Ultimately, these four officers (the chiefs of staff of the Army and Air Force, the chief of naval operations, and the commandant of the Marine Corps) stressed the dire and potentially deadly effects of inadequate funding on military readiness.  Read more . . .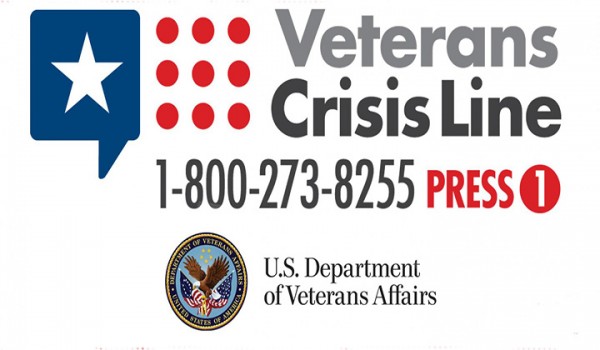 A Third of Calls to Veteran Suicide Hotline Don't Get Answered
More than a third of calls to the Department of Veterans Affairs' suicide hotline aren't being answered by front-line staffers because of poor work habits and other problems, according to the hotline's former director.  Some hotline workers handle fewer than five calls per day and leave before their shifts end, even as crisis calls have increased sharply in recent years, said Greg Hughes, the former director of the VA's Veterans Crisis Line.  Read more . . .
Privatization of Some VA Programs Becomes Election Issue
A key Democrat wants to bring the presidential campaign fight over veterans health care to the House floor, offering a resolution Wednesday that opposes the privatization of Veterans Affairs programs.  Republicans counter that department health systems are overburdened and unable to meet veterans' needs, and proposals to expand health care choices for veterans in no way represent privatizing the department.  Read more . . .
Military Funding and Pay Raises Still on Congressional Agenda
After months of debate, Congress was unable to pass an annual budget on time and came within days this week of a government shutdown – and potential troop pay freeze – due to a dispute over emergency funds for the Flint, Michigan water crisis. A deal on money for Flint allowed lawmakers to pass the temporary budget, called a continuing resolution, and it set up another potential last-minute showdown over a final defense budget and other difficult military issues in November and December.  Read more . . .
Studies Suggest that Concussions May Lead to PTSD
Studies of troops who deployed to Iraq and Afghanistan have found that service members who have suffered a concussion or mild traumatic brain injury are far more likely to develop PTSD, a condition that can cause flashbacks, nightmares and severe anxiety for years after a traumatic event.  And research on both people and animals suggests the reason is that a brain injury can disrupt circuits that normally dampen the response to a frightening event. The result is like "driving a car and the brake's not fully functioning," says Mingxiong Huang, a biomedical physicist at the University of California, San Diego.  Read more . . .
U.S. on Verge of Ending Talks with Russia over War in Syria
Speaking at the Atlantic Council think-tank on Thursday, John Kerry (Secretary of State) said that the US is "on the verge of suspending the discussion because it's irrational in the context of the kind of bombing taking place". He said the US has no indication of Russia's "seriousness of purpose" and discussions made no sense at a time when Russian and Syrian warplanes were bombing rebel-held areas of Syria's second largest city.  Read more . . .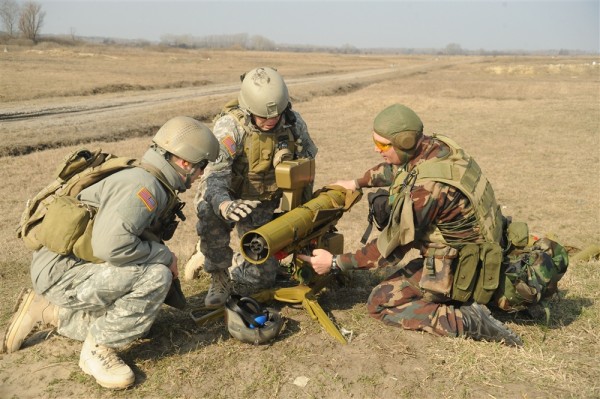 U.S. to Send 600 More Troops in Preparation to Retake Mosul
The United States will send around 600 new troops to Iraq to assist local forces in the battle to retake Mosul from Islamic State that is expected later this year, U.S. and Iraqi officials said on Wednesday.  The new deployment is the third such boost in U.S. troop levels in Iraq since April, underscoring the difficulties President Barack Obama has had in extracting the U.S. military from the country.  Iraqi Prime Minister Haider al-Abadi said in a statement that his government asked for more U.S. military trainers and advisers. Obama called it a "somber decision."  Read more . . .
Feel you should do more to help our brave men and women who wear the uniform or our Veterans? Consider becoming a member of Stand For The Troops
Share