Found below are a few news items that caught my attention this past week. I am hopeful that the titles and short commentary will encourage SFTT readers to click on the embedded links to read more on subjects that may be of interest to them.
Drop me an email at info@sftt.org if you believe that there are other subjects that are newsworthy.
Ten Good Reasons to Hire Military Veterans
Companies take note: hiring a veteran of the U.S. Military comes with a host of benefits. A number of Quora users responded to the question "What are the advantages of hiring someone who has been in the U.S. Military?" Of the responders, retired Marine sergeant and current hiring manager Jon Davis outlined ten key reasons employers should hire military veterans.  Read more . . .
"Growing Veterans" to Assist Veterans
It's an approach that's far from typical, but when it comes to healing the scars of war, local veterans say a non-profit called Growing Veterans really works. The organization seeks to ease the tough transition that is life after the military.  It does so with the help of a farm, and a first-of-its-kind farmer's market stand at the VA Hospital in Seattle. The goal is empowering veterans to grow food, communities, and each other.  Read more . . .
Trump Surges to Become Next Commander-in-Chief
In a stunning upset, Republican Donald Trump on Tuesday was elected to become the next commander-in-chief over his Democratic opponent Hillary Clinton. Trump, 70, behind in polls going into Election Day, was declared the winner and president-elect by the Associated Press early Wednesday morning after seizing a number of key battleground states, from Ohio to Pennsylvania to Florida.  Read more . . .
More Veterans from Iraq and Afghanistan Wars in Congress
More veterans of the wars in Iraq and Afghanistan are headed to Capitol Hill next year, despite an overall drop in the number of representatives and senators with military experience. At least 27 veterans of the recent wars won congressional races on Tuesday night, with a handful of races still in the balance. The current Congress includes 26 veterans with time in those two war zones.  The number includes 18 incumbents who won reelection and three senators not facing contests this cycle.  Read more . . .
Suicide Bomber Kills 4 Servicemen at Bagram Airfield in Afghanistan
A man wearing a suicide vest killed at least four people inside the largest NATO military base in Afghanistan early Saturday, a senior U.S. military official told NBC News. Around 14 others were injured in the attack on Bagram Airfield, according to a statement released by the NATO mission in Afghanistan.  Read more . . .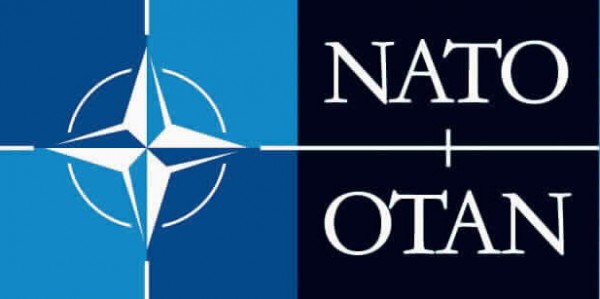 More U.S. Troops in Europe Still on Track – For Now
The Pentagon is moving ahead with plans to deploy more troops, attack helicopters and artillery to Europe early next year as part of a multibillion-dollar effort to reinforce NATO's defenses along Russia's periphery, the military said on Thursday. A Fort Carson-based armored brigade is set to rotate to Europe in January as part of an effort to ensure a year-round presence of tanks and additional troops on the Continent. The deployment, part of the $3.4 billion European Reassurance Initiative, calls for series of other moves aimed at improving the military's ability to respond to a crisis in Europe.  Read more . . .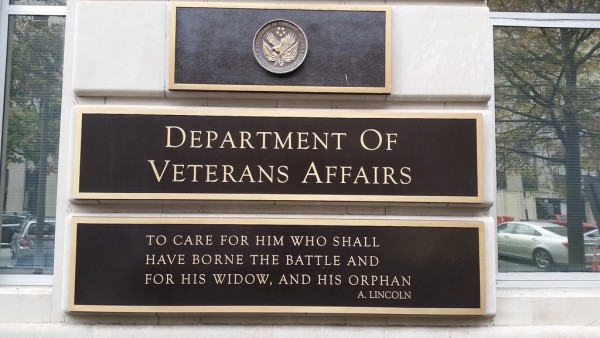 Mike Pence Confirms Plan to Reform Department of Veterans Affairs
On the day it was announced that he will take the reins of President-Elect Donald Trump's transition team, Mike Pence spoke at a Veterans Day event in Indiana. The vice president-elect stressed their commitment to reform the Veterans Health Administration. "Help is on the way," he said.  Read more . . .
A Critical Moment for the Department of Veterans Affairs
This month, we remember and honor our veterans who have sacrificed so much to defend our freedoms. As a senior member on the House Veterans Affairs Committee, I want to take this opportunity to recognize the strides that the VA has made over the past few years, and identify my vision for where the VA needs to go to improve services for our service members into the future. The VA does some things well, but is still plagued by problems. While all government corruption and waste harms our nation and destroys the trust of taxpayers, the VA's problems are particularly troubling because they also impact the everyday lives of our veterans, the brave men and women who sacrifice to defend American ideals. The VA is now at a critical moment that will define its ability to serve our veterans for the next decade.  Read more . . .
Feel you should do more to help our brave men and women who wear the uniform or our Veterans? Consider becoming a member of Stand For The Troops
Share