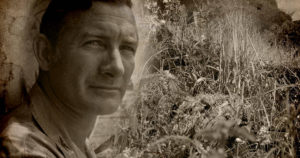 I would like to thank Rachel Maddow not only for honoring my late husband Colonel David Hackworth, on October 17, but also for honoring all fallen soldiers past and present as well as their families.
As I watched the opening segment of Tuesday's The Rachel Maddow Show on MSNBC, I was so deeply touched I had chills, then tears in my eyes. I didn't know that Hack would be featured and I wasn't prepared for Rachel's heartfelt recounting of my beloved husband's years of service to our country and his troops. He served in more wars than anyone his age should have and he did so brilliantly and proudly. And when he left the military, he never really left. His network of everyone from military brass to grunts was extensive, with new "recruits" calling him almost daily to find out how they could help him "stand for the truth" while supporting the troops – with more than lip service.
This number of veterans whose lives Hack touched still astounds me. At Stand for the Troops the foundation Hack and I founded, we receive emails, tweets, Facebook posts and letters from servicemen and women worldwide who remember Hack's legacy of getting to the truth behind the "story," whatever that narrative was and how that it was spun. From Rumsfeld to better armor for desert combatants, David made sure the media "got it right."
While listening to Rachel, I was hearing a journalist with similar integrity and determination. A reporter who night after night, just as Hack did on Larry King post 9/11, has the same commitment to viewers: to ask difficult questions and demand answers. So it was last week when Rachel spoke about how we honor those who volunteer to die, sustain injuries or endure a lifetime of invisible battle wounds for all of us.
Every day at SFTT, we continue Hack's desire to help living veterans suffering quietly from Traumatic Brain Injury, (TBI) and Post Traumatic Stress Disorder (PTSD) find help. We've partnered with various treatment providers to deliver therapies that veterans say work far better with less side effects than those offered by the VA.
If you'd like to honor Hack's legacy of fearlessly ferreting out the truth and helping veterans improve their quality of life, please contact us.
And thank you, Rachel, for remembering my husband's heroism with such accuracy, tenderness and respect.
Share