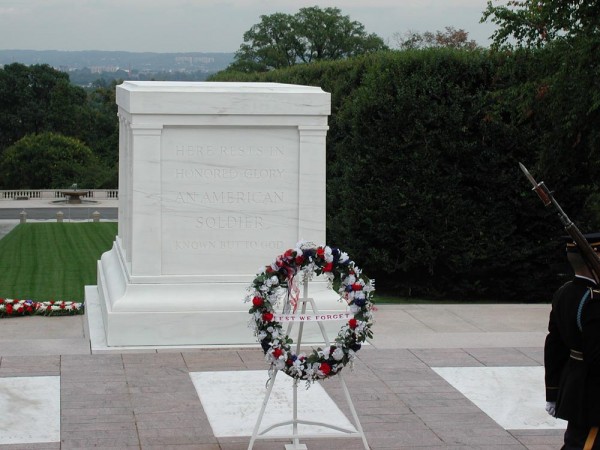 As we gather together to celebrate Memorial Day, I am struck by the outpouring of love and heartfelt admiration for the men and women in uniform – past and present – who have served our country so valiantly.
Often overlooked as we celebrate Memorial Day are the spouses, family and loved ones who continue to support Veterans and active duty personnel with debilitating injuries.
Stand for The Troops would like to acknowledge these courageous men and women who labor on so courageously in providing daily care to loved ones who are no longer quite the same person they were before combat.
On this Memorial Day, SFTT would like to list several organizations that continue to provide great service to our Veterans, particularly those suffering from Post Traumatic Stress Disorder ("PTSD").
Hyperbaric Oxygen Therapy ("HBOT")
The Department of Veterans Affairs ("the VA") continues to block the use of hyperbaric oxygen therapy or HBOT in treating Veterans with PTSD.  Nevertheless, Dr. Paul Harch and many others continue to provide FREE or greatly discounted treatment to Veterans suffering from PTSD.
More to the point, Dr. Harch and many other evangelists go out of their way to promote the benefits of using HBOT to treat PTSD.    On this Memorial Day weekend, SFTT remains hopeful that Dr. David Shulkin, Secretary of the VA, will begin providing Veterans with better treatment alternatives, such as HBOT.
It is time to rid the VA of institutional dogma based on self-serving agendas and seek real solutions that help Veterans with PTSD and their loved ones.
Archi's Acres, Escondido California
Karen and Colin Archipley have dedicated their lives to helping Veterans recover their lives by providing training in "sustainable organic agriculture."  At Archi's Acres, students receive a six-week course in hydroponics, drip/micro irrigation, environmental control, soil biology, composting and much more.
We tip our hat to both Karen and Colin for having the imagination and perseverance to help provide Veterans with an opportunity to acquire new skills on their road to recovering their lives.
Wives of PTSD Vets and Military
I often come across some inspirational stories of families coping the ravages of PTSD on a Facebook Page entitled "Wives of PTSD Vets and Military."  While depression and a sense of helplessness affects many Veterans (active duty personnel), their caregivers often bear the brunt of their frustration.
There are many similar Facebook Page support groups such as "PTSD:  The Wives Side," but all provide some useful advice in helping loved ones cope under circumstances that are most difficult to comprehend.
This Memorial Day my thoughts and prayers go out to caregivers that do much of the heavy day-to-day lifting,
This is not an easy journey.  Frankly, we must move beyond coping and do everything possible within our power to help our brave Veterans recover his or her life.  Only by doing so, will we be able to recover our own.
On this Memorial Day, I wish all resilient warriors the strength and courage to continue to support our Veterans.
Share