As we all settle in to watch the Super Bowl tomorrow, let us reflect on the large number of brave Veterans who have suffered from PTSD and traumatic brain injury (TBI). Indeed, there are enough wounded Veterans from our wars in Iraq and Afghanistan to fill several Super Bowl stadiums.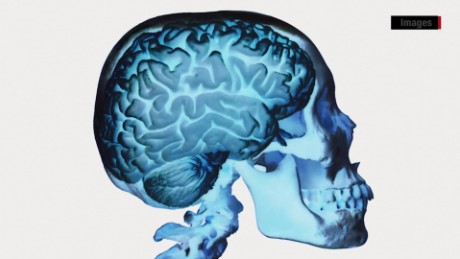 Nevertheless, I suspect that sports' pundits will be more focused on CTE – chronic traumatic encephalopathy – found on the brain of former pro quarterback, Kenny Stabler caused by "repeated blows to the head." Indeed, there is now a list on Wikipedia that lists the number of deceased pro football players that were diagnosed with CTE.
Veterans with post traumatic stress disorder and/or TBI now exceed some 200,000 and they are simply not receiving the treatment they require to reclaim their lives.  The Veterans Administration's preferred solution is to mask the symptoms of brain trauma with an often lethal cocktail of pharmaceuticals. At the same time the VA blocks other far more inexpensive technologies, like Hyperbaric Oxygen Therapy,  used around the world.  Why?
PTSD by the Numbers
Less we forget, please find below a video from the late Navy S.E.A.L, Chris Kyle who explains how difficult it is for some Veterans to adjust after they come home from war.  We now believe that some 20% of Veterans are affected by some form of brain trauma, although many experts believe that the number is far higher.  Listen to Chris Kyle:

via: PTSD by the Numbers: Battling Post Traumatic Stress Video
As we watch the Super Bowl, let us reflect on the conditions of our brave Veterans and the personal demons they face each day.
UK Troops Suffering from PTSD and Depression
Traumatic brain injury is not only prevalent in the US, but the British Armed Forces are also coping with serious problem.  Based on the statistics below, they are probably underestimating the scope of the problem, but it is clear that they see clear evidence of "alcohol-related" behavioral disorders and Veterans try to "self-medicate."  Substance abuse is rampant among Veterans in the US, particularly with those who suffer from PTSD.   One health specialist suggested it could be as high as 90%.
See what the British say about traumatic stress among their own troops:
Of those, 1,235 have been awarded compensation and discharged with post-traumatic stress disorder. The figures, obtained under a Freedom of Information request, show 718 were discharged for depression, while 130 were suffering from alcohol-related behavioral disorders.

Speaking yesterday Patrick Rea, of the charity PTSD Resolution, said: "Assuming that most of these cases involve the Army, it brings us to a ratio nearing one in 10. Previous figures suggest that around two per cent of troops across all branches are suffering from PTSD. Of course, the problem is that there is a latency about PTSD that may not show up in official figures.Then, five years after they leave, it results in breakdown of their marriage, loss of employment and even criminality."
via: Rising toll of stressed out troops suffering from PTSD and depression
Mental Health Week: PTSD and Suicide
Jenny Hale, a Public Relations graduate student at the Newhouse School of Public Communications, discusses below the relationship between PTSD and suicide.   While Jenny is right to suggest contacting the CRISIS LINE at 1-800-273-8255 for help, the Veterans Administration has not done a good job in helping Veterans with PTSD.  I would take the advice provided below with a grain of salt.
Post-Traumatic Stress Disorder (PTSD) is a mental health problem that can occur after someone goes through a traumatic event like war, assault, an accident or disaster. Symptoms can start immediately after an event or can develop years later. These symptoms usually include flashbacks or memories, sleep problems or nervousness. Indicators lasting longer than a month may be related to PTSD.
Since 2002, 128,496 service members have been diagnosed with PTSD after being deployed in post-9/11 wars. The highest numbers reported were in the year 2012, with over 20,000 total cases between deployed and non-deployed soldiers.
If you or someone you know is suffering from PTSD, there are several outlets for both civilians and military to find help.
VA Center—All VA hospitals have care for PTSD. Contact your nearest VA Medical Center for an appointment.
Consult a therapist—The International Society for Traumatic Stress Studies can help locate a clinic near you. Find a list here.
Call the Veterans Crisis Line—Family and friends, as well as veterans, can speak to VA workers 24/7 online or by phone for confidential support. 1-800-273-8255 or chat with a professional here.
Suicide is another serious mental health issue among veterans. A veteran commits suicide every hour, while a service member commits suicide every day. 8,000 veterans commit suicide every year.
24 percent of suicides include veterans with PTSD symptoms and 66 percent of those have been deployed. Over 50 percent of veterans had no sign of behavioral health disorders prior to their death.
Suicide is preventable. If you or someone you know is showing feelings of guilt, saying that life isn't worth living or expressing failure, seek help through the Suicide Prevention Line at 1-800-273-8255.
via: Mental Health Week: PTSD and Suicide
While I too will be sitting around the television watching this great American tradition of the Super Bowl, I will think of our many Veterans suffering from PTSD who don't have access to the latest therapies available to help them reclaim their lives.  CTE has surfaced as a "big issue" within the NFL.  I only wish Veterans with PTSD and/or TBI would receive the same level of national attention.
Share