After many lives of many brave Veterans with PTSD have been lost, the State of Ohio has finally taken action against pharmaceutical drug companies for hyping opioids.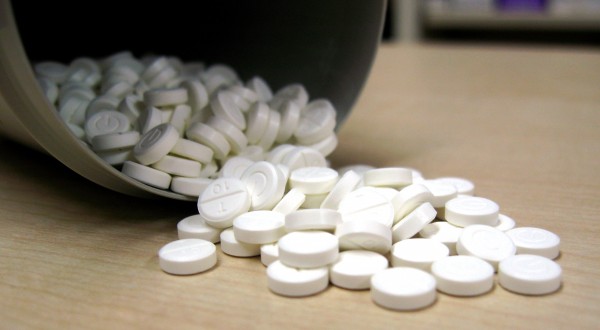 According to the New York Times reporter,  RICHARD PÉREZ-PEÑA, 
The State of Ohio filed a lawsuit on Wednesday against the pharmaceutical industry over the opioid epidemic, accusing several drug companies of conducting marketing campaigns that misled doctors and patients about the danger of addiction and overdose.

Defendants in the case include Purdue Pharma, Teva Pharmaceutical Industries, Johnson & Johnson, Endo Pharmaceuticals, Allergan and others.

Purdue, the maker of OxyContin, a time-release opioid, released a statement saying, "We share the attorney general's concerns about the opioid crisis and we are committed to working collaboratively to find solutions," and calling the company "an industry leader in the development of abuse-deterrent technology."
As most Veterans treated by the Department of Veterans Affairs ("the VA") are aware, opioids were the prescription of choice for Veterans suffering from PTSD.
Despite overwhelming evidence available to the VA and the Department of Defense (the DOD) that this was probably not a wise course of action, the VA persisted in treating the symptoms of PTSD with dangerous prescription drugs.
It is only now with opioid and drug addiction ravishing communities across the United States that some local and State governments are beginning to take action.  In the interim, thousands of Veterans with PTSD have suffered through over-medication with opioids by doctors at the VA.
More to the point, the VA continues to insist on dated and ineffective treatment programs for Veterans with PTSD and TBI.   Under the inept counsel of Dr. David Cifu, these same treatment therapies continue at the VA today.
It is difficult to predict when this tragic saga will end, but clearly there are no indications that the VA plans to make any substantial changes to current programs.  As such our brave Veterans will continue to receive the same flawed therapy and, most likely, a healthy supply of prescription drugs to mask the symptoms.
Where are our leaders in Congress and leaders within the VA to put an end to this tragedy?  Cynical though I am, I have a difficult time believing that Big Pharma political campaign donations would be the reason.
Share