On April 27th, President Trump signed an Executive Order to create the Office of Accountability and Whistleblower Protection within the Department of Veterans Affairs ("the VA").
According to the AP, VA Secretary David Shulkin said the office will help identify "barriers" that make it difficult for the department to fire or reassign bad employees. Another function of the office will be to help shield whistleblowers from retaliation.
To many, it may seem surprising that a new office within the VA is required to protect "whistleblowers," since private and public whistleblowers have long been afforded protection under the Whistleblower Protection Act of 1989.
Clearly, additional protection is needed if doctors like Dr. Dale Klein can be relegated to an empty room for bringing VA abuse to the attention of the Inspector General.  Found below is a report for Fox News:
Dr. Dale Klein may be the highest-paid U.S. government employee who literally does nothing while he's on the clock. A highly rated pain management specialist at the Southeast Missouri John J. Pershing V.A., Klein is paid $250,000 a year to work with veterans, but instead of helping those who served their country, he sits in a small office and does nothing. All day. Every day.

"I sit in a chair and I look at the walls," the doctor said of his typical workday. "It feels like solitary confinement."

A double board certified physician and Yale University fellow, Klein said the Department of Veterans Affairs (V.A.) took away his patients and privileges almost a year ago after, he alleges, he blew the whistle on secret wait-lists and wait-time manipulation at the V.A. in Poplar Bluff, Mo., as well as his suspicion that some veterans were reselling their prescriptions on the black market.
While one would like to be optimistic that the new "Whistleblower Office" within the VA would help improved efficiency within the VA, I suspect that there are far too many institutional barriers to be overcome in this mammoth organization.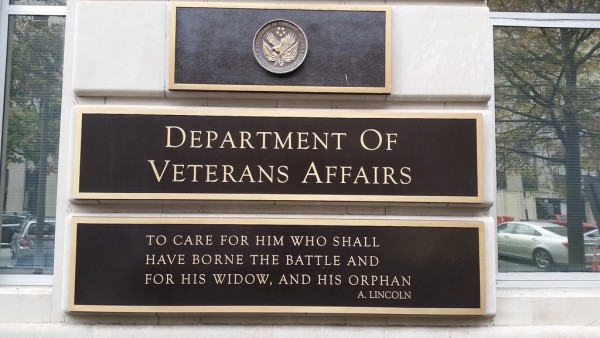 Size Matters at the Department of Veterans Affairs
The VA's simple mission laid down by President Abraham Lincoln is "to care for him who shall have borne the battle, and for his widow, and his orphan."
Needless to say, each person has his or her interpretation of what that VA mission entails, but over time the VA has laid on layers of responsibility to fulfill that mission.   In the military, we often refer to that as "mission creep."
In effect, the VA – whether pressured by Congress, the President or their own Administration – have taken on responsibilities that may or may not be what was originally intended under President Lincoln's promise.
More importantly, the VA has centralized most functions under its umbrella to administer to the needs of Veterans.
Employing some 350,000 people and many outside consultants, the VA administers health and benefit programs to millions of Veterans.  In economic terms, one might characterize the VA as a monopoly.
While many of the services provided by the VA are excellent, it would be unrealistic to expect that ALL services are effective.
In fact, the IG, internal VA audits and the IG have reported many irregularities at the VA.  Unmanned Crisis Call Centers, unacceptable patient "wait times" and the heavy reliance on prescription drugs all contribute to public wariness and distrust of the VA.   More importantly, many Veterans reject the services provided by the VA.
SFTT has long argued that the VA is far too large to succeed on every front without compromising their main mission.  Shortly after Dr. David Shulkin was appointed Secretary of the VA, we wrote:
NO AMOUNT OF MONEY or CHANGE IN LEADERSHIP or ENACTMENT OF NEW LEGISLATION will bring about A MORE RESPONSIVE VA.

The VA has become a bureaucracy that answers only to itself and is not responsive to the needs of Veterans.  Frankly, the VA has lost its way and very little will change unless the VA is broken down into far smaller manageable components.

While smaller components of the VA will invariably fail, A SMALLER AND LESS CENTRALIZED VA WON'T COMPROMISE THE FULL MISSION.  
VA Whistleblowers and David Cox
Dr. Shulkin and others clearly realize that there are serious problems of accountability within the VA.  The April 27, 2017 Executive Order is designed to help "weed out" waste and inefficiencies within the VA.
Despite much needed reform within the largely ungovernable VA, I suspect that  J. David Cox, President of the American Federation of Government Employees, will continue to run a destabilizing campaign to block any meaningful reform.
We admire the courage of "whistleblowers," but Veterans shouldn't expect great changes considering the entrenched positions of David Cox and his henchmen.
It is reassuring to see Dr. Shulkin take action to confront the serious problems within the VA.  We wish him success in his endeavors and hope that he receives much needed support from our elected leaders to bring radical reform to the VA.
Share