It is becoming increasingly clear that the Department of Veterans Affairs (the VA) is no longer able to provide the care or therapy that Veterans with PTSD demand.  Increasingly, Veterans are seeking alternative therapy outside the VA.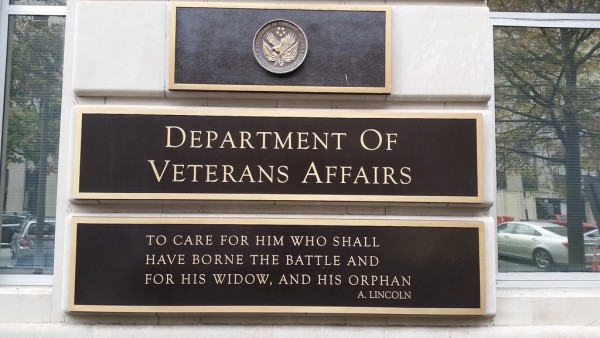 According to New England Public Radio, a large percentage of Veterans seek alternative therapies for PTSD despite explicit warnings by the VA that many of these therapies are "untested."
The Department of Veterans Affairs estimates up to 30 percent of former service members — from the Vietnam war to Iraq and Afghanistan — have Post Traumatic Stress Disorder. They don't all seek treatment, but among those who do, the VA says 20 to 40 percent don't get better with the standard regimen of therapy, medication, or both. Increasingly veterans are seeking out alternative mental health care — and much of it untested.
Implicitly, the VA is telling Veterans that seek alternative therapies to treat PTSD that they they do so at their own risk.  
In fact, the VA is arguing that treatments not endorsed by the VA are probably a hoax.    This is the same FEAR SYNDROME used by the Roman Catholic Church during the Medieval ages to maintain discipline among parishioners.
As I have suggested earlier, the VA is broken and its $180 billion annual budget is clearly not addressing the needs of its constituents.
Ask yourself these simple questions:
If prescribed VA therapies were effective, why would Veterans need to seek alternative forms of treatment?
If prescribed VA therapies are "tested," why don't these therapies seem to be effective?
Is treating the symptoms of PTSD (for instance, pain and depression) with "tested" prescription drugs the same as treating the core problem?
Sadly, the VA has become more of a gate-keeper of self-serving in-house solutions than a caregiver to the many brave men and women who have served our country so valiantly.
Spokespersons for the VA like Dr. Xavier Cifu ridicule other forms of therapy while vigorously defending their own "tested" but seriously flawed version of the truth.
As an outside observer, one can only shake one's head when therapies such as
Hyperbaric Oxygen
and acupuncture are summarily dismissed by the VA despite decades of use in many parts of the world, including our own.
I guess those in Congress will argue that the VA is simply too big to fail.   Nevertheless, the VA fails many of its constituents on a daily basis.   For instance, Brandon Ketchum, a former Marine and Army National Guardsman who served 3 tours of duty in Iraq and Afghanistan, committed suicide recently after he was turned away by the VA in Iowa City.
How much longer do we need to see promised reforms within the VA?   Sadly, many Veterans are expressing their despair by turning away from "tested" VA prescriptions to embrace other forms of therapy.  Their message seems loud and clear to anyone listening.
Share