Found below are a few news items that caught my attention this past week. I am hopeful that the titles and short commentary will encourage SFTT readers to click on the embedded links to read more on subjects that may be of interest to them.
Drop me an email at info@sftt.org if you believe that there are other subjects that are newsworthy.
US Research Submarine Seized by Chinese
A Chinese ship has seized an underwater, unmanned U.S. research vessel, the Pentagon said Friday.  China seized the submarine midday Thursday after pulling alongside the USNS Bowditch, a U.S. oceanographic survey ship, as it was stopped in international waters of the South China Sea, said Navy Capt. Jeff Davis, a Pentagon spokesman. The ship was near the Philippines about 50 nautical miles northwest of Subic Bay when the submarine was seized, Davis said.  Read more . . .
Nuclear Risk Higher with Strained U.S.-Russian Relations
It's not quite Cold War II, but the collapse of U.S. military relations with Russia could prove to be one of the most consequential aspects of President Barack Obama's national security legacy while presenting an early test of Donald Trump's hope for friendly ties to Moscow. Beyond the prospect of the two militaries accidentally brushing against each other in Europe or the Middle East, there is concern that a near-complete absence of military-to-military communication could enable a miscalculation or escalation leading to a nuclear confrontation. The United States and Russia possess 90 percent of the world's nuclear weapons. Some are continuously on high alert.  Read more . . .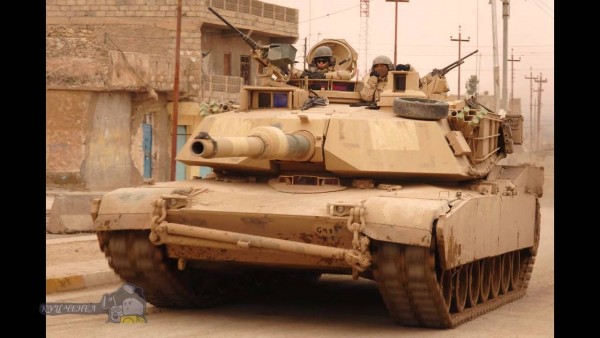 U.S. Tanks Redeployed to Eastern Border with Russia
The U.S. and its NATO allies are taking no chances amid a build-up of military force on Europe's eastern frontier with Russia. Three years after the last American tank left Europe, they are being brought back "as part of our commitment to deterrence," Gen. Frederick "Ben" Hodges told NBC News. Hodges, who is commander of the U.S. Army in Europe, welcomed a batch of tracked and wheeled support vehicles to a depot in the Netherlands on Thursday.  Read more . . .
EU Plans To Increase Military Spending in Response to Trump
European leaders approved plans aimed at stepping up military spending, which officials said is partly a response to pressure by the incoming Trump administration to shoulder more responsibility for the continent's defense. Still, reaching final agreement on the details in coming months could be tricky. Divisions remain within the bloc about how a new defense purchasing group would work, how costs would be divided and who would be able to use the new defense capabilities that emerge. Federica Mogherini, the European Union's foreign-policy chief, said in an interview with The Wall Street Journal that Europe knows "we have to do more and better" on military spending.  Read more . . .
Telemedicine Effective for Treating Veterans with PTSD?
Veterans with post-traumatic stress disorder (PTSD) who have difficulties making it to in-person therapy sessions may be able to get treatment that's just as good by videoconference. Researchers compared home-delivered prolonged exposure therapy – which helps patients confront memories and situations that trigger their symptoms – to the same treatment given in U.S. Veterans Affairs clinics, and found no difference in effectiveness. "The best treatment for PTSD, with the most empirical support, can be delivered at no loss of effectiveness, directly into a veteran's home, rather than having the veteran come into clinic," lead study author Ron Acierno told Reuters Health by email.  Read more . . .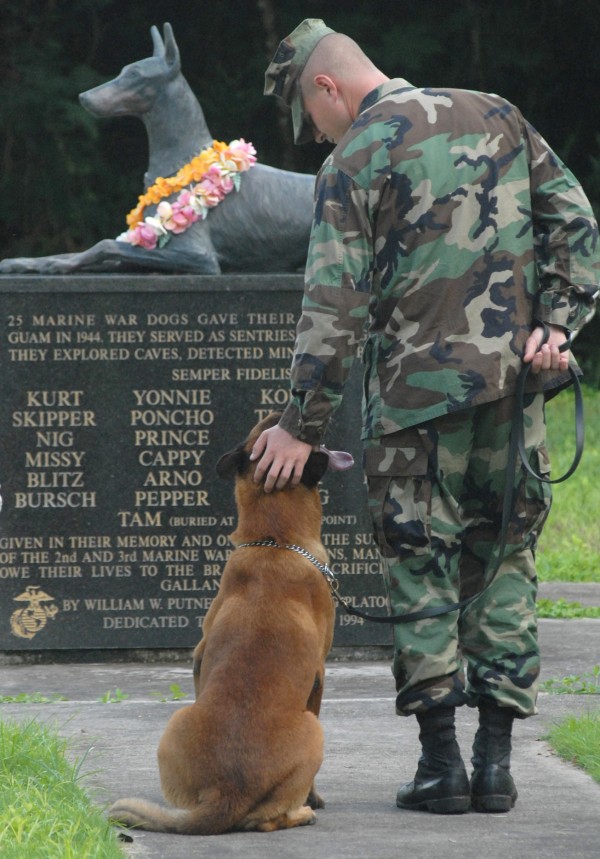 Veterans Train With PTSD Support Dogs
Fear of crowds and loud noises, battles with drugs, alcohol, depression and suicidal thoughts – those are just a few of the symptoms of post-traumatic stress disorder.  But this week a group of vets is getting to know some life-saving comrades who will help them. People enjoying their dogs is not an uncommon sight. "I was getting a lot of this look, but now they're coming in with a sparkle in their eyes," Nicole Lanahan said. Lanahan started the charity "Got Your Six Support Dogs". In the military, "Got your six" means "I've got your back" and that's what these dogs are trained to do for veterans suffering from PTSD.  Read more . . .
Who Will Lead Department of Veterans Affairs?
Two key Republican senators are weighing in about ongoing problems at the Department of Veterans Affairs as President-elect Donald Trump mulls his choices for a nominee to lead the agency. The chairmen of the Senate Judiciary and Homeland Security and Governmental Affairs committees, Sens. Chuck Grassley, R-Iowa, and Ron Johnson, R-Wis., wrote a letter Thursday to Vice President-elect Mike Pence, who is leading Trump's transition effort. Grassley and Johnson say the VA is still plagued by problems in "urgent need" of improvement, including substandard care and failure to hold employees accountable for misconduct and poor performance.  Read more . . .
Feel you should do more to help our brave men and women who wear the uniform or our Veterans? Consider becoming a member of Stand For The Troops
Share