Found below are a few military news items that caught my attention this past week. I am hopeful that the titles and short commentary will encourage SFTT readers to click on the embedded links to read more on subjects that may be of interest to them.
If you have subjects of topical interest, please do not hesitate to reach out. Contact SFTT at info@sftt.org.
Turkey Takes More Aggressive Military Posture Toward Syria
Turkish military vehicles crossed the Syrian border into Idlib on Sunday, a local resident and a local rebel said, after Ankara announced an operation by rebel groups in the area, which is controlled by rival jihadist alliance Tahrir al-Sham. Both sources said the vehicles travelled under escort from Tahrir al-Sham, whose fighters accompanied them along a road. However, the jihadists and the Turkish military had earlier exchanged fire in a nearby area. Turkish President Tayyip Erdogan said on Saturday that Syrian rebels backed by Turkish forces would launch an operation in Idlib and warned that Turkey would not allow "a terrorist corridor" near its borders.   Read more . . .
Chinese Military Expansion into Africa
China's first overseas military base in the small African country of Djibouti is "probably the first of many" the country intends to build around the world, which could bring its interests into conflict with the U.S., according to American intelligence officials. "China has the fastest-modernizing military in the world next to the United States," according to insights provided Thursday by U.S. intelligence officials, who asked not to be identified discussing the information. That will create "new areas of intersection — and potentially conflicting — security interests between China and the United States and other countries abroad," according to the officials.  Read more . . .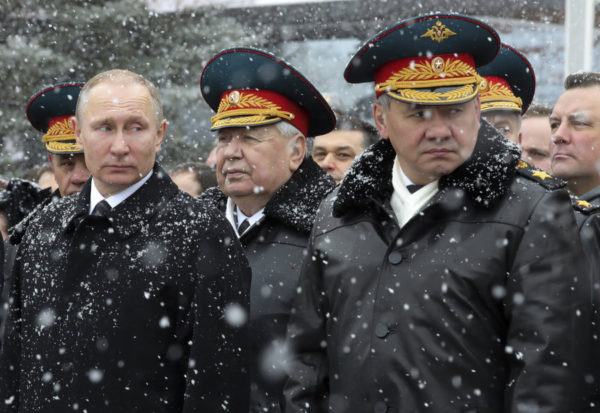 Russian Military "Prowess" Suggested in Recent War Exercise
A recent major exercise by the Russian military revealed significant strides in its ability to conduct the sort of complex, large-scale operations, using drones and other new technology, that would be part of any all-out war with the United States in Europe, according to American and allied officials. Preliminary Pentagon and NATO assessments of the exercise, one of the largest of its kind since the end of the Cold War, are classified and will take months to complete. But Western officials said the military maneuvers, known as Zapad, Russian for "west," far exceeded in scope and scale what Moscow had said it would conduct, and tracked more closely to what American intelligence officials suspected would unfold, based on Russian troop buildups in August.   Read more . . .
The VA Moves Forward to Extend "Telemedicine"
The U.S. Department of Veterans Affairs ("VA") is taking a significant step towards expanding needed services to Veterans by proposing a rule to preempt state restrictions on telehealth. Most states currently restrict providers (including VA employees) from treating patients that are located in that state if the provider is not licensed there. As a result, the VA has had difficulty getting a sufficient number of providers to furnish services via telemedicine for fear that they will face discipline from those states for the unlicensed practice of medicine.  Read more . . .
VA "Choice Program" to Run Out of Funds Soon
In a statement to the Associated Press on Sept. 26, VA officials confirmed that the Choice program is expected to exhaust the last of its funding yet again between December 2017 and March 2018. The VA's statement came as representatives for the House Veterans Affairs Committee told AP that they suspected the program would run out of money before year's end.   Read more . . .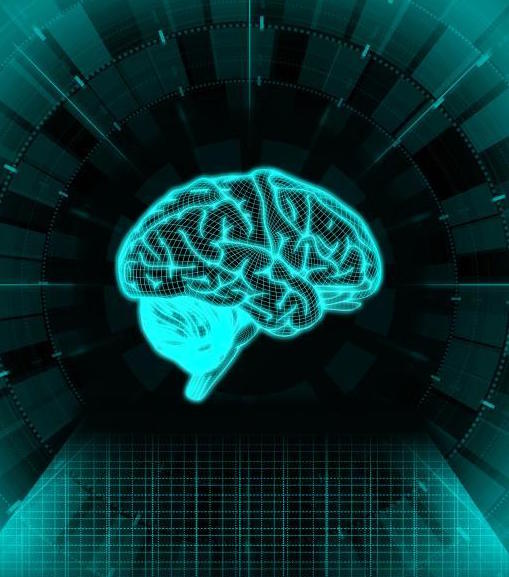 105 Question to Predict PTSD Risk
Scientists and physicians have tried countless methods to treat the nightmares, anxiety, and flashbacks of posttraumatic stress disorder (PTSD) in soldiers, from talk therapy to drugs designed to press the "delete" button on specific memories. Now, one group of researchers proposes another solution: Prevent the condition in the first place by predicting who is most likely to get it. In a new study, they say a 105-question survey already given to all U.S. soldiers may be able to do just that. "It's a very important study," says Sharon Dekel, who studies PTSD at Harvard Medical School in Boston, but was not involved in the new work. Only a minority of people exposed to trauma develop the disorder, and the new work may lead to better screening methods for this "vulnerable population," she adds.   Read more . . .
Drop me an email at info@sftt.org if you believe that there are other subjects that are newsworthy.
Feel you should do more to help our brave men and women who wear the uniform or our Veterans? Consider donating to Stand For The Troops.
Share