Found below are a few military news items that caught my attention this past week. I am hopeful that the titles and short commentary will encourage SFTT readers to click on the embedded links to read more on subjects that may be of interest to them.
If you have subjects of topical interest, please do not hesitate to reach out. Contact SFTT.
US Military Options in Syria
Trump said that Tuesday's attack "crossed a lot of lines" for him and that his "attitude towards Syria and Assad has changed very much." And Trump told some members of Congress that he's considering military action in Syria in response, a source familiar with the calls told CNN on condition of anonymity. Trump has not yet spelled out what his administration will do, if anything. But inevitably, speculation is focused on whether he might embark on military action where former US President Barack Obama did not. So what are the possible military options for the US in Syria?  Read more . . .
Budget Gridlock Could Harm Military
Lawmakers must finalize a budget for the remainder of fiscal 2017 by the end of April or trigger a partial government shutdown. In recent days, talk of a continuing resolution to fund the government through the end of September has slowly built in the halls of Congress, raising concerns among defense officials who say that would cause tremendous funding headaches for the military.  Army Chief of Staff Gen. Mark Milley warned that with the U.S. facing foreign threats and wars against terrorism, it is no time to risk national security by closing the year with a continuing resolution or returning to statutory budget caps.  Read more . . .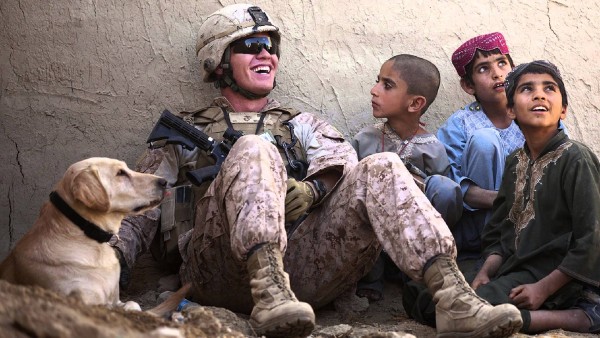 Being a Military Advisor in the Middle East is Not Easy
Americans are currently advising Iraqi troops in a vicious fight against ISIS in Mosul, and the United States has almost doubled, to nearly 1,000, the number of U.S. soldiers and Marines on the ground in northern Syria just in the past month. But training local fighters is a risky job that's hard to do right, especially in the Middle East, which is splintered into groups with conflicts that go back centuries. Those divisions can be religious (Sunni vs. Shiite), ethnic (Arab vs. Kurd) and national (Turkey vs. Syria). An advisor's job is made all that much harder by the fact that the divisions overlap.  Read more . . .
Taliban to Focus on Vulnerable Provinces in 2017
"There will be an increase in attacks in those provinces that are on the verge of collapse," Taliban spokesman Zabihullah Mujahid told Stars and Stripes. While in the past the group had single units covering several provinces, Mujahid said: "This year, we have a unit for every province in the country." The ability to control the capitals of Afghanistan's 34 provinces appears to be the barometer that U.S. and NATO forces use to measure success in the Afghan conflict. Occupying a capital has been a top priority of the Taliban, and some fear this could be the year they finally succeed.  Read more . . .
Common Antibiotic Helps Inhibit Fear Memories
Researchers from University College London and the University of Zurich recently discovered a startling side-effect of the common antibiotic doxycycline – it can disrupt and suppress the formation of fear memories in the brain. This fascinating discovery could not only lead to novel treatments for PTSD, but also offers scientists a clue to how the brain forms lasting fear and threat memories.  Read more . . .
Can Ayahuasca Reduce Dependence on Addictive Drugs?
Combat-related PTSD is notoriously difficult to treat and in theory ayahuasca can work as a form of drug-assisted exposure therapy. When traumatised people repeatedly avoid fear-inducing situations this only serves to maintain and reinforce the deeply ingrained conditioning that underlies their illness. The idea is that by dredging up traumatic memories and exposing them to conscious awareness within a safe, controlled environment, ayahuasca allows the brain to reassess and extinguish conditioned fear responses.  Read more . .
Legislation Needed to Fire Incompetent Employees at the VA
A bill to give Department of Veterans Affairs Secretary David Shulkin authority to quickly fire incompetent employees faces a major battle in the Senate, although it has his backing and has already passed the House. Shulkin came out in favor of the legislation after realizing he couldn't immediately fire an employee caught watching pornography at work.  While the VA Accountability First Act of 2017 passed the House, only 10 Democrats voted in support.  The ranking member of the House Committee on Veterans Affairs, Democratic Rep. Tim Walz, voted against the bill.  Read more . . .
Drop me an email at info@sftt.org if you believe that there are other subjects that are newsworthy.
Feel you should do more to help our brave men and women who wear the uniform or our Veterans? Consider donating to Stand For The Troops
Share