Found below are a few news items that caught my attention this past week. I am hopeful that the titles and short commentary will encourage SFTT readers to click on the embedded links to read more on subjects that may be of interest to them.
This will be Stand For The Troops last military news summary for 2016.  We wish all readers, Veterans and men and women in uniform a Happy New Year and safe 2017.
Top 15 Military Stories in 2016 from Checkpoint
The stories span from tales of misdeeds at home to analysis of weapons used on the battlefield in Iraq and Syria. They also include inspiring stories about Americans who used their training to help others, and assessments of what the future U.S. military might look like.Here are the Top 15 stories on Checkpoint in 2016. A footnote: Several significant stories about the military were published on other parts of The Washington Post's website, and thus are not counted here. They include breaking news early in December that retired Marine Gen. James Mattis has been nominated to be Trump's secretary of defense, and a long-form story that explored Trump's popularity among rank-and-file veterans.  Read more . . .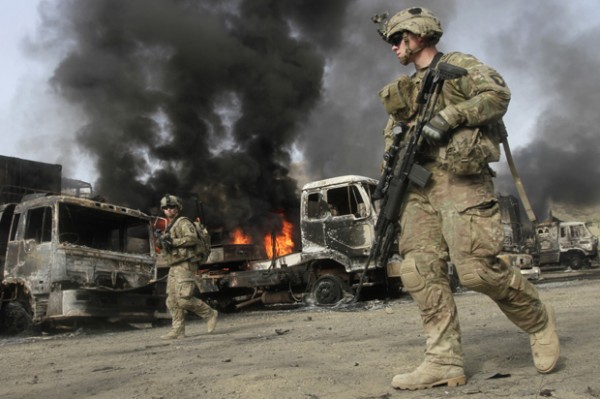 Iraq Makes Renewed Assault on Mosul to Dislodge ISIS
Iraq's special forces continued to push back Islamic State militants in the eastern sector of Mosul on Friday in intense fighting that forced scores of people to flee their homes. The fighting in the Quds neighborhood came a day after Iraqi forces broke a two-week lull in fighting to stage a multi-pronged offensive in eastern Mosul east of the Tigris River. The latest push, aided by airstrikes and artillery from a U.S.-led coalition, is taking place under clear and sunny skies and, if the weather holds, was expected to continue until all forces in the eastern sector reach the Tigris River.  Read more . . .
China's Military Advances in 2016
China's military advanced along several fronts in 2016 in its concerted program to develop new asymmetric and conventional warfare capabilities while continuing to challenge the United States for military control of key waterways in Asia. As 2016 drew to a close, China flexed its military muscle with the high-profile dispatch of its lone aircraft carrier, the Liaoning, to an area of the western Pacific in a carrier battle group formation. Seven warships accompanied the carrier – three destroyers, three frigates and a supply ship. Contrary to many western China analysts' who said the Chinese carrier would take many years to deploy, Chinese state media trumpeted naval drills as a sign the the carrier will ready for combat operation sooner than expected.  Read more . . .
New DoD Outreach on Military Discharges
The Defense Department today announced a renewed effort to ensure veterans are aware of the opportunity to have their discharges and military records reviewed, according to a DoD news release. Through enhanced public outreach; engagement with veterans' service organizations, military service organizations, and other outside groups; as well as direct outreach to individual veterans, the department encourages all veterans who believe they have experienced an error or injustice to request relief from their service's Board for Correction of Military/Naval Records or Discharge Review Board, the release said.  Read more. . .
Russian Military Unit Reportedly Behind DNC Hacking
A cybersecurity firm has uncovered strong proof of the tie between the group that hacked the Democratic National Committee and Russia's military intelligence arm — the primary agency behind the Kremlin's interference in the 2016 election. The firm CrowdStrike linked malware used in the DNC intrusion to malware used to hack and track an Android phone app used by the Ukrainian army in its battle against pro-Russia separatists in eastern Ukraine from late 2014 through 2016. While CrowdStrike, which was hired by the DNC to investigate the intrusions and whose findings are described in a new report, had always suspected that one of the two hacker groups that struck the DNC was the GRU, Russia's military intelligence agency, it had only medium confidence.  Read more . . .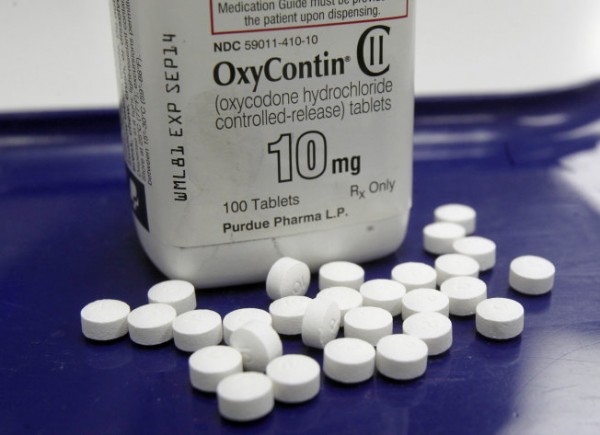 The VA hooked Veterans on Opioids and Then Failed Them Again
The U.S. Department of Veterans Affairs acknowledges its role in creating a large population of opioid-addicted veterans by overprescribing painkillers for injuries and post-traumatic stress disorder. After the agency tightened prescribing practices in 2013, many veterans bought pain pills sold illicitly on the streets. When those became too expensive, they sought heroin and fentanyl, a potent synthetic narcotic. The VA is now struggling to undo the damage. Hampered by budgetary and bureaucratic obstacles, it has failed to build a rehabilitation program robust enough to meet the overwhelming demand for treatment from the tens of thousands of veterans with opioid addiction, say analysts who have studied the issue. That has left many veterans to fend for themselves, tapping whatever resources they can find to battle a chronic, complex—and frequently fatal—condition.   Read more . . .
Drop me an email at info@sftt.org if you believe that there are other subjects that are newsworthy.
Feel you should do more to help our brave men and women who wear the uniform or our Veterans? Consider becoming a member of Stand For The Troops
Share