Found below are a few military news items that caught my attention this past week. I am hopeful that the titles and short commentary will encourage SFTT readers to click on the embedded links to read more on subjects that may be of interest to them.
If you have subjects of topical interest, please do not hesitate to reach out. Contact SFTT.
Canadian Sniper Hits Target 2 Miles Away
The Canadian Special Operations Command can confirm that a member of the Joint Task Force 2 successfully hit a target from 3,540 meters," the force said in an email to NPR.  For operational security reasons and to preserve the safety of our personnel and our Coalition partners, we will not discuss precise details on when and how this incident took place. The elite sniper was using a McMillan TAC-50 sniper rifle while firing from a high-rise during an operation that took place within the last month in Iraq," the paper reports. "It took under 10 seconds to hit the target.  Read more . . .
Uniform Snafu in Afghanistan Costs US Taxpayers
A watchdog report issued Tuesday in Washington criticized the Defense Department's spending of nearly $94 million to buy more than 1.3 million uniforms for Afghan military forces between 2008 and early 2017.  The 17-page report, written by the Special Inspector General for Afghanistan Reconstruction, or SIGAR, says the Pentagon overpaid by about 40 percent for uniforms bearing a green woodland camouflage pattern chosen by the Afghan Ministry of Defense from a catalog.  Read more . . .
Russia to Shoot Down US Airplanes in No-Fly Zone Over Syria
Russia has warned that its military will begin targeting U.S. planes in Syria after the U.S. shot down a fighter jet belonging to the Moscow-backed Syrian government. In a statement issued Monday, Russia's defense ministry announced it had severed a so-called "deconfliction line" previously maintained between Russia and the U.S. in order to avoid accidents occurring between the two armed forces waging separate campaigns against the Islamic State militant group (ISIS) in Syria. Russia and Iran support Syrian President Bashar al-Assad, who has recently made significant gains against insurgents and jihadists nationwide that began claiming territory in 2011, but the U.S.'s anti-ISIS efforts are mostly being carried out via local militants and rebel groups. As ISIS collapses, the U.S. has become eager to secure its influence in Syria against Russia and Iran.  Read more . . .
Secretary Shulkin on VA Accountability Law
Within the first few months of David Shulkin's tenure as the secretary of the Veterans Affairs Department, he's made several big plays: the plan to redesign the Veterans Choice Program, the decision to abandon VistA and adopt the same commercial, off-the-shelf electronic health record as the Defense Department and a promise to close underutilized or vacant VA buildings. "I am not looking for the same old practices and behaviors that led us to where we are now," he told reporters during a Christian Science Monitor breakfast in Washington on June 20. "I am looking for a different type of leadership style from the people in my organization, and inherently, that's going to be associated with risks, as long as it's measured and we can determine when and if we need to adjust course on those decisions."  Read more . . .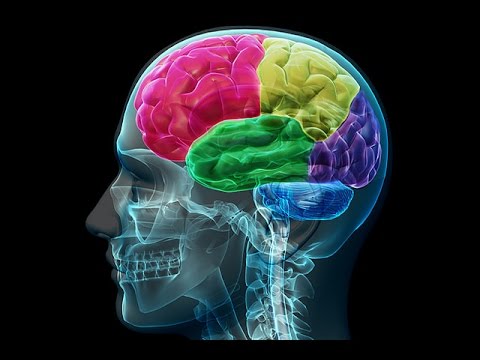 New Brain Analysis Could Differentiate Brain Injuries
Considering the brain's network of activity, rather than just individual regions, could help us understand why some brain injuries are much worse than others, according to a study published PLOS Computational Biology by Maxwell B. Wang, Julia Owen, and Pratik Mukherjee from University of California, San Francisco, and Ashish Raj from Weill Cornell Medicine. The human brain displays an astonishing range of responses to injury, depending on its location. This is conventionally considered a result of the fact that each brain region has a specific functional role. However, there is increasing evidence that the brain's regions do not operate in isolation but as a network or 'connectome.' Therefore, to understand the effect of injury, we must look not just for localized changes but network-wide changes caused by the disruption of network connections.   Read more . . .
Drop me an email at info@sftt.org if you believe that there are other subjects that are newsworthy.
Feel you should do more to help our brave men and women who wear the uniform or our Veterans? Consider donating to Stand For The Troops
Share