President Trump's executive order calling for a freeze on hirings by the Federal government (military, security and public safety are exempt), has created serious concerns among Veterans seeking positions with the Department of Veterans Affairs ("the VA").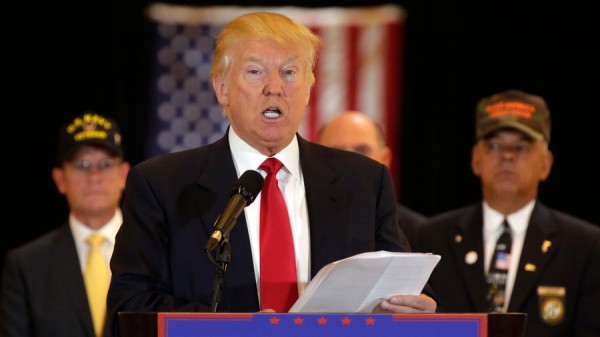 Furthermore, Trump plans to "dismantle Obamacare" could cause many privately-insured Veterans to seek relief from an already stressed VA.  Quil Lawrence of National Public Radio ("NPR") comments as follows:
As promised, President Trump has moved to dismantle the Affordable Care Act. It's a concern for those who might be left without health insurance — and especially for the Department of Veterans Affairs, which may have to pick up some of the slack.

Carrie Farmer, a health policy researcher at the Rand Corp., says 3 million vets who are enrolled in the VA usually get their health care elsewhere — from their employer, or maybe from Obamacare exchanges. If those options go away, she has no idea just how many of those 3 million veterans will move over to the VA.

"I would expect that the number of veterans using VA health care will increase, which will only provide a further challenge for VA to provide timely and accessible care," Farmer says.
Needless to say, it is next to impossible to predict the dynamics or fallout of somewhat conflicting policies as they pertain to Veterans seeking affordable and reliable healthcare.
Adding to the complication is that Veterans account for roughly  "30 percent of the more than 2.8 million employees in the federal workforce," according to the White House Office of Personnel Management.
In effect, potential changes in healthcare regulations will cause Veterans to place great demand on the VA and the freeze on Federal hiring will most certainly curtail a critical source of employment for Veterans.
It is also important to note that the Federal hiring freeze applies to the VA.  Press Secretary, Sean Spicer confirmed that:
. . . the hiring freeze would apply to the VA, which had been seeking to bring on 2,000 new employees to help clear up appointment backlogs and improve care.

Spicer justified the VA hiring freeze by saying that it would be fiscally irresponsible at this time to add workers to a dysfunctional system at the VA. "Right now, the system's broken," Spicer said. "When you have a system that's not working, and then going out and hiring additional people doesn't seem to be the most efficient way of solving the problem."
While I have no doubt that this situation will sort itself out over the near term, it is hard to argue with Mr. Spicer's assessment that the VA is "broken" and "hiring additional people" doesn't seem the appropriate way to fix the problem.
Indeed, a comprehensive independent reform plan already exists to overhaul the VA.   The June 30th (2016) "Commission on Care" reports list 18 specific recommendations to improve overall care for Veterans.  Simply implementing these suggestions would provide Veterans with much needed care and support.
While there appears a clear path to reform the VA, J. David Cox, the President of the American Federation of Government Employees, is not convinced.  In fact, Mr. Cox previously threatened the former VA Secretary with "physical violence" if he carried out the suggested Commission on Care reforms.
Frankly, it is hard for me to accept the fact that a political hack like J. David Cox could block clearly needed reforms within the VA.   Specifically, Mr. Cox seems to argue that job security of AFL-CIO government employees is far more important than the well-being of military Veterans.  Shame!
Stand for the Troops has a defined goal of supporting our brave Veterans and the men and women who serve our country bravely.  People in leadership like David Cox should recognize the failings of the VA and become a beacon of constructive change rather than destructive rhetoric.
Frankly, the interests of the AFL-CIO and the Veterans who have served our country so heroically would be far better served.
Share