After we recently learned that "the modern opioid crisis originated within the healthcare system," it is reassuring to note that many misdiagnosed individuals are benefiting from alternative therapies.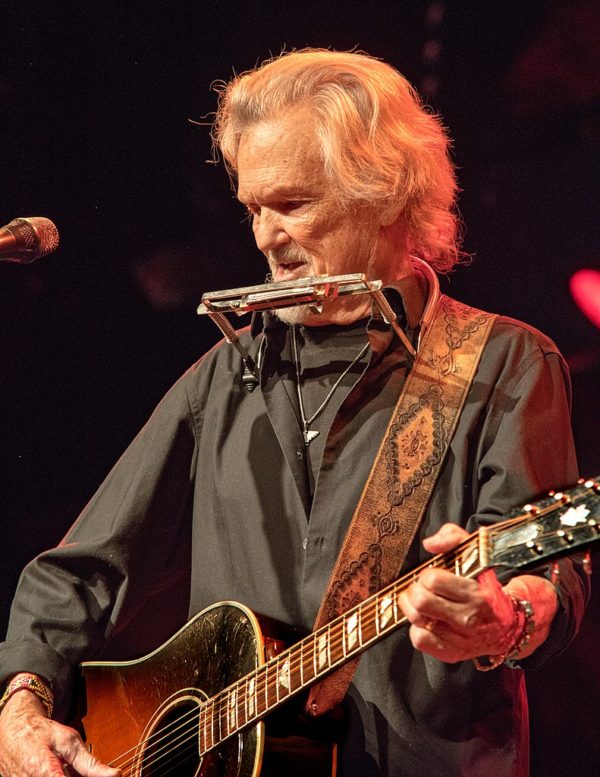 A prominent figure that recently came to our attention was Kris Kristofferson, who had been misdiagnosed with Alzheimer's when it was actually Lyme disease.    According to his wife, the 79-year old singer "suddenly came back," after 6 "dives" in a Hyperbaric Oxygen Therapy Chamber ("HBOT").   Says his wife, Lisa, in an article published in the UK Daily Mail:
"We were driving back from his sixth HBOT treatment and he looks over at me and says, 'Wow, I feel like I'm back.' And I looked right in his eyes and I said, 'OH MY GOD, HE'S BACK! It was like, WHOA!'"
As readers of SFTT are aware, the Department of Veterans Affairs ("the VA") has done everything possible to discredit the use of hyperbaric oxygen in treating Veterans with PTSD and TBI.  More to the point, the VA has been pushing its own failed treatment programs (Cognitive Processing Therapy and Prolonged Exposure Treatment) in the name of "evidence-based" medicine.
When people in the medical profession argue on the basis of "evidence-based" medicine, it has much the same ring as the doctrine of "religious infallibility."  Let's take everything with a grain of salt, since there is still much to discover, even for those wedded to the orthodoxy of "evidence-based" medicine.
SFTT is thrilled that Kris Kristofferson is on the road to recovery.  Furthermore, we are not surprised to learn of the benefits of HBOT in treating the "real" cause of his ailing mental health.
While Mr. Kristofferson has a choice in seeking "a second opinion" and the type of therapy he prefers to treat his condition, most brave Veterans do not.  Sadly, the VA does not provide Veterans with a "second opinion."  Also, the Va's narrow treatment programs referred to as the "McDonaldisation of mental health care" offer no tangible benefits to Veterans or their families.
We sincerely hope that – in the not too distant future – our brave Veterans will be able to avail themselves of Hyperbaric Oxygen Therapy and other "old" and emerging treatment programs through the VA.
Share