The opioid crisis is real.  It is hard to believe that people dying from drug overdoses each year now exceed the total number of brave warriors who lost their lives in Vietnam.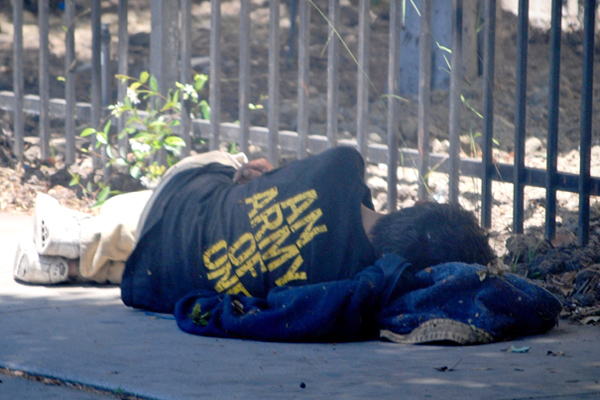 Regardless of one's political affiliation, this drug epidemic must be faced with determination to eradicate this awful plague.  Yet, in looking at The President's Final Report on Fighting Drug Addiction and Opioid Abuse, I find myself wondering how we got to this sad state of affairs in the first place.
Despite having only 5% of the world population, the US consumes 80% of the world's global opioid supply.  More to the point, these are not disreputable drug barons south of the border peddling addictive drugs, but licensed members of the medical profession encouraging the use of lethal and addictive prescription drugs.
There have been pharmaceutical companies like the Sackler's firm of Purdue Pharma that used their considerable marketing skills to hype the benefits and hide the risks of opioids, but the most obvious revelation is that the very institutions that should have protected our backs may have been complicit in enabling them:  the Healthcare System.
Specifically, the President's Final Report (pages 20 – 23 with just a few summarized below) argues "that the modern opioid crisis originated within the healthcare system and have been influenced by several factors:"
Unsubstantiated claims: High quality evidence demonstrating that opioids can be used safely for chronic non-terminal pain did not exist at that time. These reports eroded the historical evidence of iatrogenic addiction and aversion to opioids, with the poor-quality evidence that was unfortunately accepted by federal agencies and other oversight organizations.
Pain patient advocacy: Advocacy for pain management and/or the use of opioids by pain patients was promoted, not only by patients, but also by some physicians. One notable physician stated: "make pain 'visible'… ensure patients a place in the communications loop… assess patient satisfaction; and work with narcotics control authorities to encourage therapeutic opiate use… therapeutic use of opiate analgesics rarely results in addiction.
The opioid pharmaceutical manufacturing and supply chain industry:   To this day, the opioid pharmaceutical industry influences the nation's response to the crisis. For example, during the comment phase of the guideline developed by the Centers for Disease Control and Prevention (CDC) for pain management, opposition to the guideline was more common among organizations with funding from opioid manufacturers than those without funding from the life sciences industry.
Rogue pharmacies and unethical physician prescribing: The key contributors of the large number of diverted opioids were unrestrained distributors, rogue pharmacies, unethical physicians, and patients whose opioid medications were diverted, or other patients who sold and profited from legitimately prescribed opioids.
Inadequate oversight by the Food and Drug Administration (FDA):  The FDA provided inadequate regulatory oversight. Even when overdose deaths mounted and when evidence for safe use in chronic care was substantially lacking, prior to 2001, the FDA accepted claims that newly formulated opioids were not addictive, did not impose clinical trials of sufficient duration to detect addiction, or rigorous post-approval surveillance of adverse events, such as addiction. 
Reimbursement for prescription opioids by health care insurers: Sales of prescription opioids in the U.S. nearly quadrupled from 1999 to 2014, largely paid for by insurance carriers. It is estimated that 1 out of 5 patients with non-cancer pain or pain-related diagnoses are prescribed opioids in office-based settings.
Lack of foresight of unintended consequences: As prescription drugs came under tighter scrutiny and access became more limited (via abuse-deterrent formulations and more cautious prescribing), market forces responded by providing less expensive and more accessible illicit opioids.
Public demand evolves into reimbursement and physician quality ratings pegged to patient satisfaction scores:  Prior to this year, poor patient satisfaction with pain care could lead to reduced hospital reimbursement by Medicare through Value-Based Purchasing (VBP). There are often higher costs or no specific reimbursements for alternative pain management strategies, alternative pain intervention strategies, or spending time to educate patients about the risks of opioids.
Given the scope of the problem, there is no question that urgent action needs to be taken to address this epidemic.  Nevertheless, one must question why we should entrust leadership  of that initiative to the same institutions that enabled the epidemic in the first place.
As reported earlier by SFTT in Opioids:  Bipartisan Incompetence in DC and vividly documented in the joint Washington Post and 60 Minutes Report, there are entrenched political and business interests at play.    I find it highly unlikely that they will release their grip on the brass ring with so much money at stake.
To date, there is no price tag on resolving the drug overdose crisis.  Isn't it ironic that the same cast of characters that profited from addicting our nation, now get a chance to monetize the painful withdrawal process?  In the corporate world, we refer to this as "double-dipping," but in politics it is simply "business as usual."
If you honestly believe that "big government" will get us out of the drug addiction and opioid abuse crisis the government and healthcare system colluded to create, P. T. Barnum has a bridge to sell you.
Share