Found below are a few military news items that caught my attention this past week. I am hopeful that the titles and short commentary will encourage SFTT readers to click on the embedded links to read more on subjects that may be of interest to them.
If you have subjects of topical interest, please do not hesitate to reach out. Contact SFTT at info@sftt.org.
BBC Analyses US Military Options for North Korea
President Trump has said "all options are on the table" after North Korea fired a missile over Japan. So what could military action against Kim Jong-un's regime actually look like? As a ballistic missile passed over the Japanese island of Hokkaido residents were warned to take cover. The launch was a provocative act, which has been followed by warnings from the North Korean regime that it was just a "first step". The UN and several nations have imposed sanctions on North Korea, while President Trump said he was considering the next steps. But while the US has unrivalled military strength, the range of options it actually has against the hermit country are limited. Read more . . .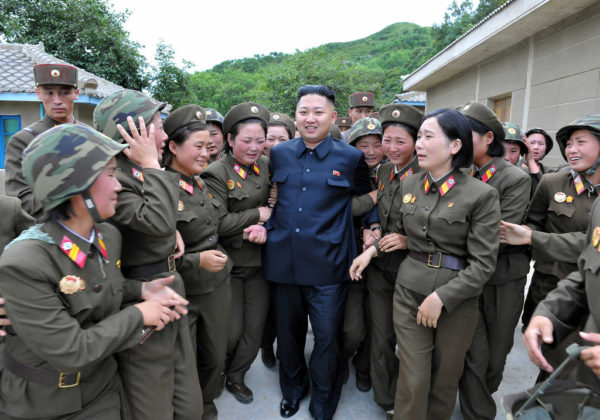 US Gives Military Assistance to Pakistan with Strings Attached
The Trump administration notified Congress on Wednesday that it was putting $255 million in military assistance to Pakistan into the equivalent of an escrow account that Islamabad can only access if it does more to crack down on internal terror networks launching attacks on neighboring Afghanistan. The dueling messages sent to Pakistan — promising aid but attaching strings if the country's counterterror efforts fall short — are part of an increasingly confrontational turn in an alliance that has long been strained.  Read more . . .
Sen. Rand Paul Urges Caution in Transferring Military Equipment to Local Police
Sen. Rand Paul (R-Ky.) is urging President Trump to reconsider his decision to lift Obama-era limits on the transfer of surplus military equipment to local police forces. "To support our local police, we must first realize they aren't soldiers. But today the line between the two is being eroded," he wrote. "Given these developments, it's natural for many Americans — especially minorities, given the racial disparities in policing — to feel like their government is targeting them. Anyone who thinks that race does not still, even if inadvertently, skew the application of criminal justice isn't paying close enough attention," Paul added.  Read more . . .
New Law to Stream VA Appeals
Every major veteran service organization except Vietnam Veterans of America (VVA) supported legislation, signed into law last week, to reform a woefully clogged process for deciding appeals of veterans' disability claims. Even VVA concedes the new "three-lane" option for appealing claims, when implemented via regulation a year or more from now, will produce speedier appeal decisions and begin to reverse what continues to be a steadily rising backlog of appeals, soon to surpass a stunning 500,000.  Every veteran appealing a claim knows something is wrong with a system that, on average, takes three years to get a final decision. The Department of Veterans Affairs (VA) says some veterans are waiting six years or more.  Read more . . .
The Illegal Psychedelic Drug MDMA (aka "Ecstasy") to Treat PTSD?
The U.S. Food and Drug Administration designated the illegal psychedelic drug MDMA, commonly known to partygoers as Ecstasy, as a "breakthrough therapy" to treat post-traumatic stress disorder. The designation was announced Saturday and provides a fast-track for possible approval of MDMA as a prescription drug. It's the result of years of trials sponsored by the Multidisciplinary Association for Psychedelic Studies, or MAPS, that have included veterans since 2010. "It doesn't mean anything is approved or guaranteed, but it does mean this gets special attention from the FDA and allows it to move through the regulatory process more quickly," said Michael Mithoefer, a clinical investigator who's involved in the study of MDMA-assisted psychotherapy.  Read more . . .
Is the VA Undermining Marijuana Study?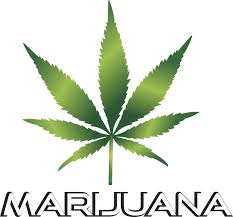 The first U.S. study to test marijuana as a treatment for posttraumatic stress disorder, which had been in the works since 2009, finally got under way last February and has enrolled 25 subjects since then. But the lead researcher, Phoenix psychiatrist Sue Sisley, says the study, which needs a total of 76 subjects, has been jeopardized by a lack of cooperation from the local Veterans Health Administration hospital. "Despite our best efforts to work with the Phoenix VA hospital and share information about the study," Sisley writes in a recent letter to Secretary of Veterans Affairs David Shulkin, "they have been unwilling to assist by providing information to their patients and medical staff about a federally legal clinical trial happening right in their backyard that is of crucial importance to the veteran community." At the current recruitment rate, she says, the study will not be completed within the time required by a $2.2 million grant from the Colorado Department of Public Health and Environment.  Read more . . .
Drop me an email at info@sftt.org if you believe that there are other subjects that are newsworthy.
Feel you should do more to help our brave men and women who wear the uniform or our Veterans? Consider donating to Stand For The Troops.
Share