It is fashionable these days to pick on people or institutions that promote a "political" agenda.  Mind you, there are plenty of targets worthy of scorn and outrage, but righteous indignation and self-promotion discourages meaningful dialogue.
As a 501 (c)3 non-political educational foundation, Stand For The Troops ("SFTT") often focuses on the shortcomings of military and political institutions that fail to meet their obligations to support military personnel and Veterans.
In particular, SFTT has been most critical of the level of care provided by the Department of Veterans Affairs ("the VA") to Veterans.  We get no pleasure in citing the many shortcomings of the VA, but it seems like every day one scandal or another emerges which captures national attention.
A few days ago, we learned that the VA's "Crisis Line" to prevent Veteran suicides appeared to be woefully unresponsive:
An insider memo newly uncovered by the Associated Press indicates that more than one-third of calls to the national suicide hotline for troubled veterans are not being answered by front-line staffers because of poor work habits and other problems at the VA.
This follows an Inspector General Report in February which cited numerous problems in the Crisis Line now managed by the VA.
It is interesting to note that a little over a year ago the DoD suspended funding for a Veteran Suicide Hotline run by Vets4Warriors, to centralize the function within the VA.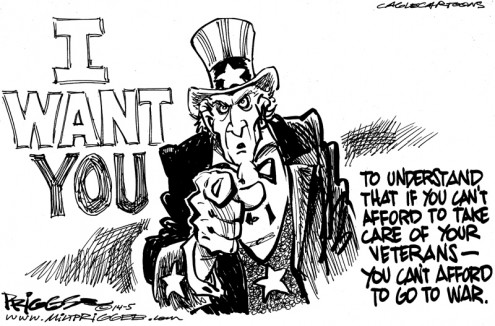 Reading the IG's report and recent disclosures that Veterans in crisis are underserved by the VA, this decision to close down an effective and privately-run Veteran Suicide Hotline now doesn't seem to be a great idea.
Frankly, I am tired of listening to President Obama (or any other President for that matter) state that "I don't want to in any way pretend that we are where we need to be,"  after having increased the VA budget by 85% during his presidency.
Any sane citizen would simply conclude that we are simply wasting valuable resources within the VA that could be more efficiently deployed to provide Veterans with support and treatment that might make some difference in their lives.  Let's face it:  If VA employees at Crisis Centers don't pick up the phone or respond to text messages, then no amount of money is going to solve the problem.
The VA appears to be a broken institution that has simply lost its way. It is hard to conceive of a more responsive and efficient VA, with the likes of J. David Cox, the President of the American Federation of Government Employees, seemingly more interested in defending the status quo of his constituency rather than encourage radical reform in a bloated bureaucracy.
The battle lines have been drawn and it is difficult to see how Veterans – who don't seem to have much of a voice in the final outcome – will receive better treatment and care from an institution that is reeling out of control.
The VA has strayed far from its mission to fulfill President Lincoln's promise "'To care for him who shall have borne the battle, and for his widow, and his orphan' by serving and honoring the men and women who are America's Veterans."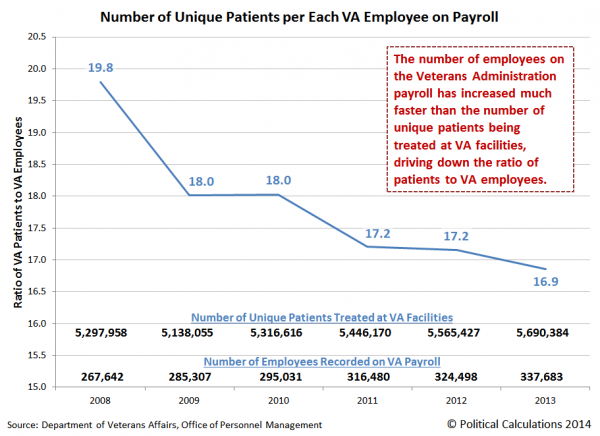 More to the point, the Department of Veterans Affairs has effectively disavowed its five core values that "underscore" the VA's mission: Integrity, Commitment, Advocacy, Respect, and Excellence.
Integrity: Act with high moral principle. Adhere to the highest professional standards. Maintain the trust and confidence of all with whom I engage.

Commitment: Work diligently to serve Veterans and other beneficiaries. Be driven by an earnest belief in VA's mission. Fulfill my individual responsibilities and organizational responsibilities.

Advocacy: Be truly Veteran-centric by identifying, fully considering, and appropriately advancing the interests of Veterans and other beneficiaries.

Respect: Treat all those I serve and with whom I work with dignity and respect. Show respect to earn it.

Excellence: Strive for the highest quality and continuous improvement. Be thoughtful and decisive in leadership, accountable for my actions, willing to admit mistakes, and rigorous in correcting them.
The VA's "core values" are simply words that appear to have little in common with the "dignity and respect" we should show our Veterans.   How sad!  More importantly, how tragic it is that little will be done to restore today's VA to an institution that we can all admire and respect.
President Lincoln's "promise" is little more than a soundbite at a political rally.
Share