I was fascinated by a recent article which appeared in the New York Times entitled "How Think Tanks Amplify Corporate America's Influence."
More to the point, I was surprised to see the naivete of influential people like Harvey Cox of Harvard University who couldn't believe that think tanks could act unethically.
Sadly, the lines between "thinking" and "lobbying" have long been blurred and "corporate America" isn't the only culprit. There are far too many instances where the DoD and the U.S. Army have employed theoretically disinterested parties to hide outright incompetence and questionable behavior from the prying eyes of the public and the warriors they lead.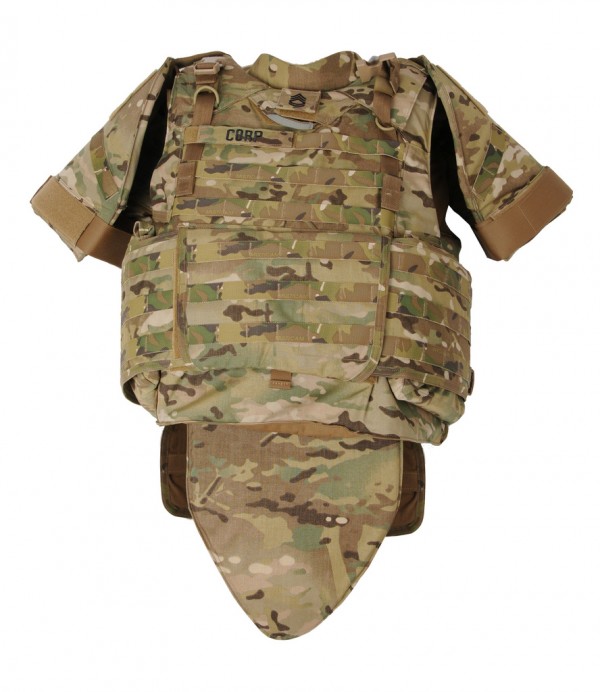 One needs to look no further than the despicable cover-up of the U.S. Army's shoddy testing and deployment of substandard "Interceptor" body armor.  This cover-up has been amply covered by SFTT for close to a decade and has been the subject of several damning Inspector General Reports and the media:
For instance, take the GAO (Government Accountability Office) report of October, 2009 which recommended independent testing of body armor after their investigations had uncovered much of the same shoddy body armor testing now chronicled in the latest DOD IG report.   We listened to much of the same nonsense and double-talk from our military leaders, but in bowing to public pressure the Secretary of the Army asked the National Research Council to investigate body armor testing procedures.

I am not sure what became of this National Research Council study, but I suspect that its sole purpose was to lead Congress to think that "things are under control."  Clearly, they aren't.
Actually, the National Research Council is a "think tank" often employed by our government to put distance between themselves and potentially harmful setbacks to their careers.   While many believe that contracting academics will provide a "dispassionate" and science-based opinion, academicians rely on government grants.  Cynically, I for one have a difficult time believing they would bite the hand that feeds them.
In any event, the mandate of the National Research Council is to recommend new testing procedures but not opine on the blatant disregard of existing test procedures and guidelines that led to the GAO's and IG's damning reports.
I am quite sure that Lt. Gen. Phillips and his cohorts like Col. Cole, Project Manager for Soldier Protection, and US Army Brigadier General Peter N. Fuller, the Program Executive Officer of the Soldier Systems Center, are thrilled to see that a "disinterested" third-party had intervened to cover up their gross incompetence.
Despite much evidence to the contrary that only a blind man could ignore, Lt. Gen Phillips stated that "I am not aware of any incident down range where the body armor (Interceptor) failed to protect against a round that it was designed to defeat."  Ummm …
If this were true, why did the DoD turned loose a bevy of beltway lawyers to keep autopsy records secret that clearly indicated that the U.S. Army was sending men and women into combat with defective body armor?
With the support of brilliant pro bono legal representation by a team from the NYC office of Kirkland & Ellis, LLC, a federal district judge in D.C.  issued a ruling in 2010 on SFTT's editor's request under the Freedom of Information Act ("FOIA") for forensic records held by the Department of Defense regarding the performance of government-issued body armor.
Despite the fact that the U.S. Government lost its appeal under the FOIA some 6 years ago, the autopsy records remain under wraps thanks to the continued efforts of DoD lawyers to "bury the truth."
In preliminary filings DOD admitted that for the two calendar years (2006 and 2007) for which records were requested 103 KIA's died from ballistic wounds to the torso. It further admitted that only 51 of these 103 KIA's (49.5%) had body armor plates shipped back to the US for forensic examination,  and that these 51 KIA's had a total of 155 plates returned with the "service members."

Of these 51 KIA's, 18 had "body armor description sheets with information responsive" to the SFTT editor's FOIA request. (By DOD's own definition, a "body armor description sheet" indicates that the "body armor is not perfectly intact.")

Assuming that only one body armor protective plate was struck in each KIA's tactical engagement, that means that a staggering 35.3% (18 of 51) of the plates were "not perfectly intact."

It's hard to imagine that DOD would not release these records if they proved that although 35% of the KIA's during the specified two-year period for whom even fairly complete records exist had "not perfectly intact" plates, not a single KIA resulted from penetration of the plates.
As a former banker who suffered through countless countless consulting firms (with a well-scripted mandate) and now a close witness to the tragedy of the military cover-up of defective body armor, I have sadly learned that "think tanks" are no substitute for ethical leadership.
The brave men and women who serve our country so valiantly deserve leaders who put the safety of their troops before their own careers.  Is this asking too much?
Share